•

BIOGRAPHY




Select from two brand new 2003 biographies:

• 2005 "Uncertain Futures And Distant Pasts" biography

• 2003 "Titania" biography

• 2003 "Angelmark" biography



2005"Uncertain Futures And Distant Pasts" biography

• PDF format

"Uncertain Futures and Fading Pasts" is the second release by Angelmark. Angelmark is the solo instrumental project of Titania member Michael Turner.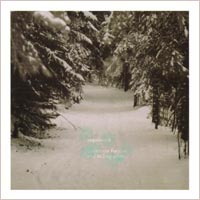 Michael says the title "Uncertain Futures and Fading Pasts" arrived as a result of the realization that most of the music he was making was an attempt to invoke or recreate the feeling of places visited or events that had occured long ago in childhood. Realizing this, he also remembers that as a child he often worried about what the future might hold.

The primary instrument used in these recordings is guitar, however the guitar is often augmented by multiple treatments and other instruments such as xylophone, metallophone, keyboards and found sounds. The music is melodic and spacious, lush soundscapes, reliant on the recording process to create the desired moods and atmospheres.

Names dropped by reviewers in an attempt to describe the music of the debut Angelmark disc included such luminaries as Eno, Durutti Column, Robin Guthrie, Harold Budd, Maurice Deebank. Although not sounding specifically like any of the above mentioned artists perhaps enthusiasts of their work might take note.

Angelmark is based in the often wintery environs of Edmonton Alberta Canada.



2003 "Titania" biography

• PDF format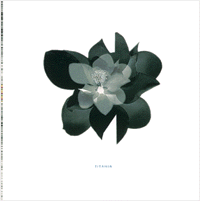 Titania are Mandy Cousins (vocals and words) and Michael Turner (instrumentation). While both being born in England, Titania are based out of Edmonton, Alberta, Canada.

Once known as the Sensualists, Mandy and Michael changed their name to avoid confusion with a band of the same name from Portland Oregon.

The Sensualists released three earlier albums during the 1990's that were received well by both music critics and their small but loyal fanbase. California's Dewdrops magazine went as far as to hail them as "Canada's best unsigned band". While suffering from poor distribution, the earlier music paved the way for what was to follow.

The debut recording as Titania was recorded over a five year period with the bulk of the recording taking place in 2001/2002. The release was delayed until a proper plan was in place to sell and distribute the album properly.

While confessing to being influenced by musicians such as Felt, Cocteau Twins, and Brian Eno, the music of Titania does not fit easily into any specific genre. Modern rather than retro, the music of Titania is a mix of guitars, bass and keyboards with powerful and melodic female voice. The production of the album is dense and atmospheric yet maintaining the warmth and clarity of the vocals.

Titania's eponymous debut is the first release on the new Resplendent label.



2003 "Angelmark" biography

• PDF format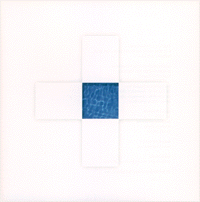 Angelmark is the pseudonym for multi instrumentalist Michael Turner. While being born in England, Michael is based in Edmonton, Alberta, Canada. The eponymous debut as Angelmark features ten instrumental tracks recorded between early 2002 and early 2003.

The music of Angelmark ranges from near-ambient instrumentals to cinematic sounding themes. The instrumentation consists of layered and looped guitars, keyboards and electronics. The music is perhaps more melodic than most found in the ambient instrumental genre. The production is lush and textured with enough edge to be compelling rather than relaxing.

Comparisons to artists such as Felt, Dif Juz, Durutti Column, Robin Guthrie, Eno, Labradford, etc. may serve as indicators as to the territory being explored here, but do not accurately describe the sound or scope of this recording.

Michael is also one half of the group Titania who also record for Resplendent.

Angelmark is the second release on the Resplendent label.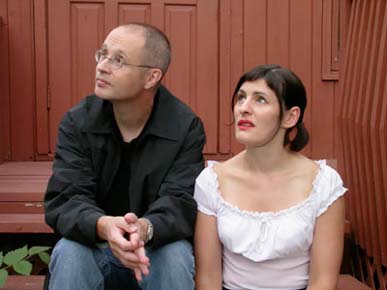 Titania are Michael Turner and Mandy Cousins



Select from the past two official biographies for The Sensualists:

• 1994 "Lovesongs Of Chaos And Desire" biography

• 1997 "Dimming The Glitter Of The Stars" biography



1994 "Lovesongs Of Chaos And Desire" biography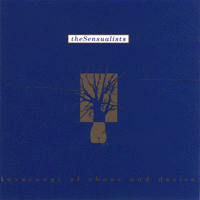 "Lovesongs Of Chaos And Desire" is a collection of fifteen sonorous pop melodies and exotic textures by Edmonton, Alberta based band The Sensualists. Their sound is a powerfully crafted mixture of extended studio manipulated guitars, effects, percussion and vocals. Its styles and moods vary from that of swirling ambient instrumentals to accessible guitar/vocal songs.

Formed in 1990, The Sensualists is the culmination of ten years of collaboration between vocalist Mandy Cousins and Michael Turner. Together they formed the core of several groups in Edmonton's underground music scene in the mid to late 1980s.

Since its initial release, "Lovesongs Of Chaos And Desire" has been receiving attention from college radio in both Edmonton and Calgary. At Calgary's CJSW, they have recently charted at #3, which has resulted in a series of live concerts in that city. At the national level, CBC FM programmes "Real-Time" and "Brave New Waves" have both featured their songs.

"Lovesongs Of Chaos And Desire" is The Sensualists' second release produced and recorded in this duo's own studio "The Cold Room". Their first cassette release "Boon" (1992) quickly sold out its entire run and is due for a CD release in the near future. Present plans include development of a solid distribution base for their releases.



1997 "Dimming The Glitter Of The Stars" biography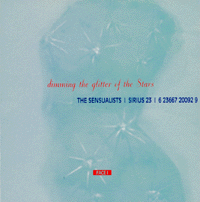 "Dimming The Glitter Of The Stars" is the third release from Edmonton, Alberta duo The Sensualists. Previous releases were 1992's debut cassette "Boon" followed by 1994's CD release "Lovesongs Of Chaos And Desire".

After being involved in numerous earlier projects during the mid to late 1980s (Mandy and Michael worked together in The Seventh Day, The Langham Wheel, Mandy also collaborated with the late Dwayne Goettel of Skinny Puppy in the group Water). The Sensualists formed in 1990 primarily as a studio-only project. Later playing a handful of shows in Edmonton and Calgary supporting such artists as Michael Brook, Rose Chronicles and Red Autumn Fall.

It was the frustration of trying to present themselves live on stage that led The Sensualists to changing their work methods completely. Abandoning live performance and recording "Dimming The Glitter Of The Stars".

The Sensualists felt they had compromised their earlier material by recording it with live performance in mind. "Dimming" in contrast is slow, dense, moody and atmospheric. Many of the songs feature ambient soundscapes rather than verse/chorus structure. As well as singing words and clearly defined parts, many of the vocals are improvised or looped into atmospheres. Guitar and keyboard parts are blended into dense harmonic textures. The overall result is in the group's opinion, by far their best work to date.

Future plans include obtaining distribution for their releases, possible live performances, while working on new material planned for release in mid to late 1998.

• The song "Blue Girl" is featured on a recent release by American label Dewdrops called "Splashed With Many A Speck" along with tracks by such luminaries as Cocteau Twins, Love Spirals Downwards and Daniel Figgis.

• "Dimming The Glitter Of The Stars" also features a beautiful sleeve by artist/graphic designer Lam Wong.


BACK TO TOP OF PAGE • HOME