CLICK HERE FOR CURRENT TOUR DATES!



• NEWS

For all the latest news and treats, visit CITY CENTER.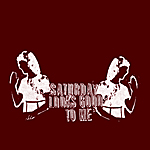 JULY 8, 2008

NEW SINGLE OUT NOW!

In addition to the debut of the Cold Colors EP on vinyl finally, SLGTM unleash a brand new two song single on 7" and MP3 download at places like eMusic and iTunes (in non-DRM iTunes Plus format) among others.

The vinyl is limited to a mere 500 copies of red vinyl, so act fast as this won't stick around forever. Released by the fine folks at the Ernest Jenning Record Company.


WEDNESDAY, MAY 7, 2008

SLGTM LOOKS GOOD (AND SOUNDS GOOD) IN EUROPE!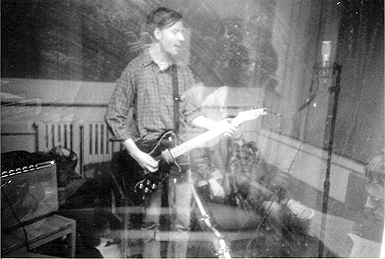 Be sure to check us out on our Spring European tour begining on May 21 in Wetzlar, Germany. More dates follow in Sweden, Norway, Denmark, Austria, Netherlands and two showcase dates in London, England. All dates we are joined by The Black Atlantic.

Presented by Persona Non Grata, TBA, Roteraupe.de, Crazewire.de and mainstage.de.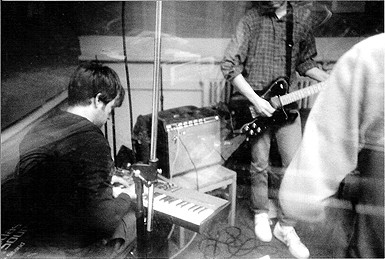 black & white photography by Patrick Kolodgy



TUESDAY, OCTOBER 23, 2007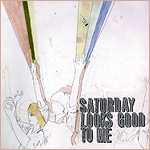 FILL UP THE ROOM OUT NOW!

Available at all good record stores and online from places like eMusic.

Fill Up The Room track listing:

Apple
(Even If You Die On The) Ocean
When I Lose My Eyes
Make A Plan
Peg
Money In The Afterlife
The Americans
Edison Girls
Hands In The Snow
Come With Your Arms
Whitey Hands



THURSDAY, SEPTEMBER 27, 2007

NEW ALBUM AND TOUR NEWS!

Hello friends!

We are in the special time before tour when you realize that everything you've been thinking about for a while is actually going to happen. Arrangements have been made, records have been pressed, t-shirts silkscreened and songs rehearsed, and now there ain't nothing to it but to do it. Deep breaths and commencement of jamming. Awesome.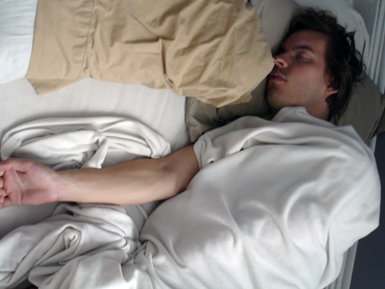 This weekend we're going upstate to shoot our first ever video, for "Money In The Afterlife" from our new record Fill Up The Room. We'll get the video up on the site here as soon as it's edited and viewable. From there we leave for a week of shows with the Blow and then CMJ and then our entire US tour. Tour dates are finalized and up here now.

In attempts to show love to all the people in different cities who have been so kind to us over the years, we're treating every show kind of like a record release show, and subsequently a party. Ann Arbor is home to the band in many ways, so we hope to have an off the hook time for the release show there, but Portland, San Fran, New York, Phoenix, and really almost every city we're going to also seems like part of home, so we're treating our shows as such. Not to play favorites, but our Chicago stops are going to be especially sweet affairs, and I'll tell you why...

There will be two shows in Chicago, one 21+ show at The Hideout one night and an all ages show at Schuba's the next night. The sets will be completely different, with the Hideout show full of our more spazzed-out danceparty jams, and the Schuba's show the next night with an extended band and different instrumentation, still a party, but focusing more on our dreamier and experimental songs as well as the guitar solo freakouts. We'll be playing songs for these shows that have never been preformed live before, including older stuff off of our earliest eps and records and material from Cold Colors, Green Mansions, etc. Both shows will be recorded professionally and then released in a deluxe double-live gatefold LP set sometime next year!!!

If that's not complicated enough, we're asking people who are coming to the shows, or just fans in general to send in their requests of songs they want to hear. Check out our MySpace blog about it or just get in touch with us directly at this address.

Ok, still so much to do before we leave. Words can't express the excitement for this tour, this record and to see everyone again. Take good care and we'll see you soon.

Love,
Fred & The Saturdays



MONDAY, AUGUST 20, 2007

TOUR WITH THE BLOW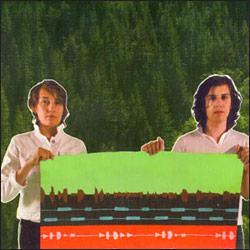 Dear Friends,

We are so pleased to announce today that before we begin our headlining tour to support our new record, we will be joining K Records labelmates and true sweethearts of pop sounds The Blow for a mini tour of the eastmost coast. With just five short shows, it might be hard to communicate the maximum amount of love necessary to cleanse the hearts and minds of everyone in New York, Philly, Boston, Columbus Ohio and DC, but we will do our very best. We should have a limited amount of copies of the new record available for sale before the official release date by then, but not sure. We will definitely have new t-shirts with new designs, as well as some possible reading material and even newer songs than the ones that are already new. Please make a point to be at these shows if you're in the neighborhood. I'm pretty sure they're entirely all ages and the combination of these two musical forces is one that will no doubt alter history or at least be a lot of fun every night. Thanks as always for your love and support.

Fred & The Saturdays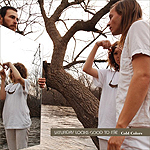 SATURDAY, JULY 14, 2007

COLD COLORS EP DUE ON JULY 24!!!

The fine folks at Polyvinyl are releasing the Cold Colors EP on Tuesday, July 24. You can pre-order it right now from Polyvinyl or buy it from your favorite record store first thing on release day.

The EP will be released on CD and vinyl. Don't hem and haw too long about the vinyl as it's limited to just 500 copies and comes in both white and pink vinyl (you can choose your preferred "cold" color on the Polyvinyl order page).

Don't forget - the Money In The Afterlife 7" vinyl is still available from Ernest Jenning and, of course, the new full album Fill Up The Room comes out October 23 via K Records (but you already knew that).



MONDAY, JUNE 11, 2007

NYC SHOW!

We are supreemley stoked to announce we'll be doing a show in Brooklyn this summer. Tuesday July 17 at the Luna Lounge with our friends from Stockholm, The Shout Out Louds! Please come out and make New Yourke in the summer time all we know it can be. There may be another east coast jam or two in the works as well, we'll keep you posted.

Oh, and speaking of Stockholm, this just went up today:
svt.se/psl

It's footage of Betty & Fred walking through the streets of Stockholm right before our last gig there playing "Typing" as people gave us weird looks and wondered if we were shooting a very casual video. Maybe we were? Hope you enjoy it.


THURSDAY, JUNE 7, 2007

The cover art for our new LP Fill Up The Room is now ready to be revealed! The new album will be in stores on vinyl and CD via K Records. Though it will be a little while before the record is in stores (October 23, 2007) here's a sneak preview of the cover art!



THURSDAY, JUNE 7, 2007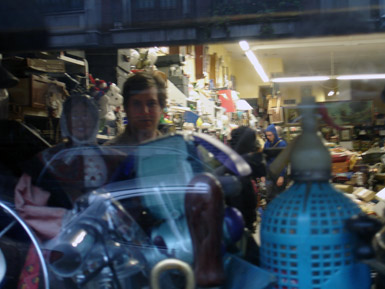 We're back from our European tour and big thanks to everyone who came out to see us play! Be sure to catch up on the latest entries to our Tour Diary section, complete with new photos from Europe.



WEDNESDAY, MAY 9, 2007

A complete recording of our Arbor Vitae set from April 29th is up for free download at semi-live.com. It will come down in a month or so, so if you missed the show, feel free to check this out before it's taken off the site.



WEDNESDAY, APRIL 11, 2007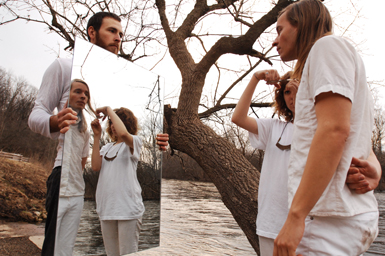 Thank you to everyone who came out to see us play across the US in March. We're now prepping for our spring European tour which kicks off on May 3 in Sweden. Visit our MySpace page for more updates and songs!

Click here for a full list of dates.



FRIDAY, APRIL 6, 2007

"Fill Up The Room", our fourth album, comes out on K Records in the US and Popfrenzy in Australia on October 23, 2007. More information to follow. Our first video is on the way, too!!


BACK TO TOP OF PAGE • HOME