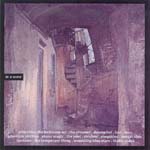 March 26, 2004

Now that no more issues of "Sense" are on the way, several people have been asking about past issues and music releases. A few of the past issues are sold-out, as are most of the music releases, nevertheless, let us draw your attention to two magnificent items you might have missed.

"In A Sense" is a wonderful 16-track compilation featuring some of our most beloved artists and bands that have appeared on "Sense" since 1999 where the first issue was published. The full-list of artists and bands appearing on the compilation is (in alphabetical order): Artisokka, The Bedroom Set, The Crooner, Downpilot, Low, Mus, Grant-Lee Phillips, Piano Magic, The Post, Rivulets, Simpatico, Songs: Ohia, Spokane, The Temporary Thing, Trembling Blue Stars and Thalia Zedek. Among the highlights are an exclusive Trembling Blue Stars' demo called "If I Handle You With Care", a previously unreleased song by Thalia Zedek called "Angel", a version of Piano Magic's "Saint Marie" - different from the one that appears on their latest album, as well as an exclusive track by The Post, a brilliant post-rock band from Indiana. If you are interested in more information, you can find a track-by-track presentation of the songs here. Originally, the cd was included in the 30th issue of "Sense", but as we pressed more cds than we printed issues, you can now get a copy of the cd alone, for the ridiculous price of 4 euro / 4$ (Europe) or 5 euro / 5$ (anywhere else), including postage. To order one or more copies, please use our online contact form.



Another one of our music releases you might have missed is the excellent debut album by NY-based singer-songwriter Richard McGraw, "Her Sacred Status, My Militant Needs". If you like bands such as Red House Painters or Smog, you'll most probably love this one. You can read an interview with Richard McGraw here. The cd can be found on several online shops but we have the best price of them all (yeah, Amazon should be scared of us) - 6 euro / 6$ (Europe) or 7 euro / 7$ (everywhere else) including postage costs. Again, if you're interested, please use the online contact form.

Let us thank you once more for your very moving words about the latest issue and for being with us all these years. In our next and last update, we'll try sum it all up by revamping the history section of this website. We hope you all have a wonderful spring time!



January 18, 2004

We are very happy to announce that the new issue is now out, featuring our standard and very much biased best of 2003 list. The new issue is only twenty pages long, and we felt it's only fair that we call it Sense 33 1/3.

"Look guys", we can hear some of you say, "this is only 20 pages long - and that's 16 if we don't count the cover and back-cover; plus we can read your list here anyways, so why would we bother and go buy the damn thing?". And you'd be probably right. That is, if it weren't for our comprehensive in-depth presentation of some of our favourite albums last year, complete with Yo La Tengo, Lisa Germano and The Impossible Shapes interviews. Plus, it's also our very last issue, and it's a good time of the season for getting emotional. You can find the new issue in Vinyl Microstore, or you can ask for one using the contact form here.

And as if this wasn't enough, the new issue comes with a 7-track compilation cdr entitled "A Jukebox" (SENSE CD22), featuring Lisa Germano, The Impossible Shapes, The Meeting Places, June Panic, Sciflyer and (inevitably) Trembling Blue Stars. All of them appear on the new issue, and this compilation is summing up some of last year's most brilliant moments. We feel that this is a perfect way to say goodbye, and as ever, we cannot thank you enough for being there all these years.



January 8, 2004

We'd like to wish everyone all the best for the new year - hopefully this one will bring us all we've ever wished for!

Like some of you probably read on the previous issue, the January issue will be the last one,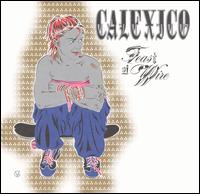 and after that we are going to disappear into obscurity forever. Worse still, the next issue won't even be an issue proper, as it will be much shorter than usual and won't feature any of the standard columns. Instead, you'll get a splendid "best of 2003" special with candid interviews and all, so you can check how many of our favourite records you've got already, and then go listen to, buy, download, borrow, steal or stay indifferent to the rest of the lot. The abridged version of our favourite albums for 2003 can be found here - and the new issue has been planned as a mid-January publication.

We are also very happy to announce that the new issue will come with a limited cdr, featuring 7 songs off the albums appearing on the "best of 2003" list; the compilation is entitled "A Jukebox" and we feel it's the perfect way to put an end to almost five wonderful (for us, at least!) years of zine-making. Details about the compilation will be available very soon.

There are loads of people to thank - and we're sure they (you) know our gratitude and love.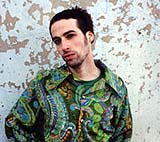 November 30, 2003

We're happy to announce that Sense's difficult 33rd issue is now waiting for you on the shelves of Vinyl Microstore. As always, if you're unlikely to be near those shelves sometime in the future, you can try contacting us using this link.

The new issue features an evil-looking June Panic on the cover and stuff about Pixies, Codeine, Quickspace, Kings Of Leon, Belle And Sebastian, Cass McCombs, Suede, Paula Frazer and loads more - this issue is a bit too much packed. Worse still, there's no cd to accompany initial copies, but we are working on a new one, and it will hopefully be out right after Christmas. Hohoho!

Just added to the Sense online interview archive: Titania/Angelmark. From Sense #32 comes this online English version of the interview with Michael Turner and Mandy Counsins of Canada's Titania.


NEWS ARCHIVE