INTERVIEWS

IVO WATTS-RUSSELL continued...


The track Copper is indicated to be played at both 45 and 33 1/3 RPM. Which speed did you prefer listening to it at?

Forgive me, but I have no recollection whatsoever.

Essentially, Tones On Tails followed the original 4AD template of moving from 4AD to Beggars Banquet. Did you ever wish the band had stayed on 4AD to experience success there instead?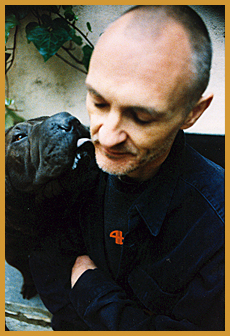 No, NO. Daniel Ash came to me, after Bauhaus had moved on, with an idea for making a record with, then, Bauhaus roadie Glen. I was excited to hear what he might come up with, outside of Bauhaus, so agreed to fund some recordings. I wasn't that blown away by the results. Whether we might make another record never came up.

They really were successful later?

Yeah! The single Go! became a big dance club hit in America.

I never realised.

When it came time for Modern English's second full-length this was still a many months before any sign of the Valley Girl movie. In fact, you waited until the Fall before issuing I Melt With You as the second single from After The Snow (the follow up to the Life In The Gladhouse single). At what point did you have a sense this song was going to be making waves on the charts?

It never was a genuine hit. Huge on radio, and eventually a Platinum album, but the single got nowhere near the top 40 at the time. It might become clear later why it's relevant to point out that distinction.

The release of Valley Girl helped enormously. I wonder if you realise how little that song and Modern English meant in the UK. No one cared about them at all. Very frustrating and disheartening. The song was rejigged and remixed specifically for a single because of it's radio friendliness. Didn't work.

This also marked the point where you had to seriously consider licensing a 4AD band to an American label. What were your options and how did you settle upon Sire Records?

They were our only option and my first experience of a Major US Corporation. Not an experience I enjoyed. It would be 7 years before I had the courage to try again (Doolittle and Elektra). It was essential and important for the group, though. Without that distribution and support I guess I never would have had the peculiar experience of witnessing them play a matinee performance at Magic Mountain whilst hordes of screaming girls threw cuddly toys at them. Life affirming stuff, right?

What were your interactions with Sire like pre-single success and then after I Melt With You started gaining radio play?

I don't think we had much interaction. That was the problem. Having this little indie ENGLISH label as a middle man was just an unnecessary annoyance for them. The fact that they failed to get the single to "go all the way" was quite an embarrassment to them. People were fired. They looked foolish. So much so that, a year or so later, when they didn't hear another Melt With You on Ricochet Days, they actually had discussions about whether they should ask to include it on Ricochet Days and have another shot! What strange people.

What were your impressions of hearing I Melt With You used in the Valley Girl movie several times and then, years later, constantly hearing the song in commercials and covers by other bands?

It was my first experience of hearing a song that I had a connection to used in a movie, so I enjoyed it. It's a really good pop song so, I treat it as such. Every time it's used in a commercial, especially someone else's version, I hear the sound of cash registers for the publisher. That pisses me off because they did fuck all for the group. So many people, over the years, approached me about backing a 4AD music publishing arm. I always declined because I think it's totally corrupt. Take money out of one pocket and stuff it back into your other pocket without doing a damned thing. Shame on you. Ironic that, within months of my departure from the label, 4AD Music publishing was launched!

Did this licensing arrangement go as satisfying as you had hoped? Looking back, what would you have done differently?

Look, I just didn't enjoy dealing with big corporations. Don't know that I would have done anything differently other than, maybe, speaking my mind and not being intimidated by big business.

In addition to Modern English, were you considering any other of your roster for possible American label licensings? If so, which bands?

I didn't have anyone else under contract long term so it would have been pointless to pursue.

What would have been your next American licensing deal? Colourbox?

We licensed Colourbox Breakdown 12 inch to A&M for 5 minutes.

How did The Happy Family end up on 4AD?

Same as before. A demo that I enjoyed.

They, at first listen, seemed at odds with Modern English and Bauhaus. Oddly enough, Nick Currie has said that his favorite 4AD band at the time was The Birthday Party. Did that help you envision The Happy Family joining 4AD?

Throughout my time at 4AD I was always bombarded with people wondering why so and so were on the label. I just like what I like, I guess. I don't know that Nick and I discussed his liking The Birthday Party. We both seemed a little uncomfortable with each other. I don't remember talking about much of anything. Perhaps 4AD wasn't the most appropriate label for them. Certainly suggesting they work with Vaughan was a silly idea.

Allegedly, The Happy Family's 1982 album for 4AD, The Man On Your Street, was intended as a sort of Brechtian musical, but you lacked the budget to supply the horns and orchestrations needed to flesh out the songs. Do you wonder now what that album would have sounded like with a full orchestra behind it?

That's all been decided with hindsight. We didn't talk about it at the time but it certainly lends itself to much more sophisticated arrangements. Nick should do it himself. Revisit it. It'll probably end up on Broadway!

Nick Currie said that the most expensive part of The Man On Your Street was getting the rights to the photo of planet Earth from space for the album sleeve. Is that true?

We did have to pay rather a lot.

You first heard Cocteau Twins via demo form, right?

Yes.

What was your impression of their demo versus the results you heard once you had the band record in a studio?

You couldn't really hear the singer on the demo. Considering the singer was Elizabeth, you can imagine my surprise and delight. What a voice.

How long was the process of first hearing that demo and signing the band to the label?

I don't know. Not long. What I mean is I called them up pretty quickly and invited them to come down and record a couple of songs. A matter of weeks.

Wasn't your initial idea to release a single by Cocteau Twins to introduce the band? Speak No Evil and Perhaps Some Other Aeon were the two songs you were considering for the single?

Those were indeed the 2 songs that they recorded when they came down. I liked them so much that I suggested they record an LP instead. I think they went back to Scotland to write a few more songs, came back a few weeks later.



These two songs ended up on early CD versions of Garlands, right?

Yes indeed. My attitude, when CDs first appeared, was to give value for money to those that had already bought the vinyl.

When you released Junkyard from The Birthday Party it came enclosed in perhaps the most upfront sleeve art yet. What were your thoughts on this cover and what do you think of it present day?

I think I was conned by the Birthday Party's sort of manager, Keith Glass, into paying for the commission but didn't get to keep the painting. It's Ed "Big Daddy" Roth for crying out loud. What's not to like? I'd grown up making little plastic Rat Fink models of his. Perfect for the record as well.

What do you think of the Junkyard album? What are your thoughts on having been able to work with The Birthday Party, releasing their classic albums on your label?

I wasn't so keen on the hiring of then Fall producer (Richard something or another) for some tracks. What production? It was awful. Like the previous album it contained pearls amongst lesser work. My favourite record of theirs by a mile is the Bad Seed EP. It was an incredibly exciting experience to have witnessed the transformation and then disintegration of one of the most exciting live groups of the early 80s. They were genuinely scary at times. Really nice people nevertheless.

1983 saw the introduction of the 4AD logo that's still in use today. Who designed it (was it Oliver?) and what did you think of it the first time you saw it?

With something like a logo there would have been countless trial runs. We'd already had 3 different versions. I don't know that I, or we, looked at it and said, yup, that's the one forever and ever. I'm sure it was more a question of "that'll do for now" that grew on us all. It's so important where it's placed and HOW LARGE IT IS. It's a bit of Oliver genius that wasn't necessarily recognised as such for a while.

How much did you learn about a label's visual identity from Oliver?

I think I started to look at the world differently after seeing the lightbulb boxes he designed for Thorne-EMI. I suddenly became aware of the creativity behind absolutely everything man-made. Just have a look at everything around you. A lampost, billboard, cats eyes in the middle of the road. Their design is the centre of SOMEONE's universe. I would say he opened my eyes to design. Period.

Were there any sleeves that you or any bands specifically reacted negatively to over the years?

He set the bar so high that I'm sure I took his brilliance for granted somehow and might have chastised him for repeating (was it refining?) ideas from one sleeve, or artist to the next. I think Lonely Is An Eyesore (the background use of texture in particular) was the culmination of years of practice runs.

I do remember a few squabbles. He's not very good at taking direction. I always used to encourage people to let go, give him freedom, because that's when he would do his best work. Hang on. We mustn't forget the significance, importance, of Nigel's photography. Think of those Cocteau Twins sleeves. Nigel did everything on Garlands. Graphic design was not his greatest strength any more than photography was Vaughan's.

Talk about your first meetings with Martyn and Steven Young of Colourbox. How did you discover them?

I don't remember at all. Ray (Baby Ray Baby) Conroy, brother of Mick, was managing Colourbox and came to Hogarth Road with the intention of playing a demo to Peter. I guess he thought I wouldn't like it. Peter wasn't around, so he played it for me instead. I really liked Tarantula. Off they went to Blackwing.

Was Debian Curry part of the band at that point?

She was their singer but there wasn't much to be part of. They never played live and it was liking squeezing blood from a stone to get them to write.

When the first single Breakdown was issued in late 1982, who decided it would benefit to re-record the single and reissue it?

I'm not sure. Probably Ray.

Which version of the single do you prefer most?

The second one was so influenced by New York pirate radio stations. Any of us, who went to NY, would record these incredible DJ mixes on our Walkmans. If you actually bought the vinyl versions of these songs they were usually very disappointing. All the interesting stuff was being laid on top by the DJs. Breakdown II was an attempt at actually recording all of those ideas using multiple edits. Mick Glossop's production was pretty helpful. Should have been a hit, somewhere.

When did Lorita Grahame join Colourbox?

1983?

Were you still operating out of the Hogath Road offices? When did you end up moving to Alma Road? Was Beggars Banquet already operating out of Alma Road when you moved in?

We all moved together right at the beginning of 1983. You see, I can remember that because of the catalogue numbering system.

By early 1983, how many staff did you have? Was Vaughan Oliver considered a staff member? Was he on contract?

Just myself and Vaughan. He was an employee, no contract. We did benefit from access to the BB receptionist, accountants and, sometimes, press person.

There were several band compilation releases in 1983, one for Modern English, one from Bauhaus and another for The Birthday Party. Were these released simply to get some early deleted songs back in print? Even with what other labels might consider a housekeeping duty, both you and Vaughan treated them much more respectfully, creating new custom sleeves just for the occasion. Why were some of the early songs intentionally not included on these compilations?

Can't remember the rationale. Probably took up less time, ultimately, than continuing to press the 7 inch versions. Pity, really. I don't remember what was left off. Was it a Birthday Party song?

Did you realize even that early that it was important to administrate the back catalog?

They were good records. I guess the things that didn't get repressed were those that I didn't particularly think of as important.

What were your thoughts on the first album from The Wolfgang Press, called The Burden Of Mules? It was conclusively an album statement without any obvious singles. Did you see it from the stand point that you served the band by letting it evolve in a less rushed manner? Is this something you tried to offer the bands on 4AD as a general rule?

I think I mentioned before how much I liked Mick and Mark. They were exactly the kind of people I wanted to work with. I had no input into what they did at all. With them, that wasn't my place.

It was a frustrating record. One I've not heard since it was finished. Having said that I frequently find myself singing "prostitutes are the spice, the spice of life". Maybe I should crack open that CD!

Xmal Deutschland was another band whose raw demo appealed to you. How important was listening to demos versus attending live shows?

It was definitely my preference.

Did this stay constant over the years or did you tend to favor one method over the other?

It all starts, for me, with a recording.

When did BBC's John Peel and other radio begin to support 4AD in earnest?

It was only ever John Peel who really helped. Bauhaus, Modern English, In Camera, The Birthday Party, Cocteau Twins, Xmal Deutschland and Dead Can Dance all benefitted from sessions they recorded for his show at the BBC. So, it was right from the start. If only he'd liked The Wolfgang Press... The Burden Of Mules scared a lot of people off for life!

Any particular memorable anecdotes of John Peel?

I was tickled when he read a letter of mine on air suggesting that my enthusiasm reminded him of the days when he ran his own label, Dandelion. We only met a couple of, very uncomfortable, times. I think we were both as shy as each other.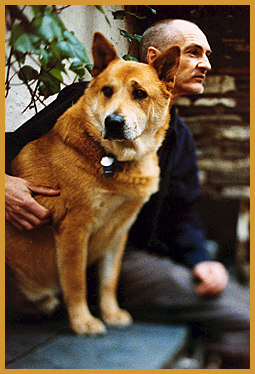 Much later than the album's original release, you chose a third single from Modern English's After The Snow album, a song called Someone's Calling. Why a third single over a year after the album's release? Was it due to increased US popularity in the wake of I Melt With You's American chart success?

Yup.

While Modern English were enjoying success in the US they had yet to stir much action in the UK and Europe. Was it true that the genesis of This Mortal Coil was borne from hearing the band play live?

Indeed. I was in New York watching them play a fantastic sell out show at the Ritz. It was the first time I saw them, for the first encore, roll 16 Days into Gathering Dust. It was brilliant. I suggested, probably there and then, that they re-record the 2 songs for a 12 inch. They, quite rightly, thought that might be a bit of a backwards step. (I HAVE TO INTERRUPT MYSELF RIGHT NOW, JUST TO SAY THAT I'M PLAYING NATURES MORTES CD AND HAVING A FUCKING AMAZING TIME WITH IT!!)

Anyways, I asked if they would mind if I had a go myself and enlisted Mick and Gary to help with the arrangement. That's how the idea of some ever changing line up of collaborators came about. Though I loath that recording now, mainly for its coldness, stiffness, it was a brave effort that deserved to be released and, therefore, needed a B side. Enter Song To The Siren.

Making the first This Mortal Coil single, were you naturally expecting the spotlight to be on the Modern English covers 16 Days/Gathering Dust? Were you surprised, pleasantly or otherwise that it was the B-side, you cover of Tim Buckley's Song To The Siren, that gained the lasting impressions?

Are you kidding? You'd have to be either deaf or dead not to be moved by that gorgeous song performed by Elizabeth. It's a silly thing to claim but I consider Song to the Siren to be the most beautiful song ever written (Roy Harper's Another Day is a close second). I had hoped to make it work acapella (without any musical backing) but didn't know what to do with the gaps between verses. Ultimately, we just used Robin's guide guitar.

Over the years there tended to be somewhat of a feeling amongst fans that you didn't want the This Mortal Coil versions of 16 Days/Gathering Dust to be reissued. Why is this? Would you consider reissuing those rare early songs today if it could be arranged?

As I said, I'm a bit embarrassed by it. I've ideas for TMC catalogue remastering, etc in Japan. Probably do it then.

At what point did you decide that This Mortal Coil was going to be an ongoing project? Was it always envisioned as just a vehicle to release the initial single and that was it?

That afternoon when Elizabeth sang Song To The Siren. It instilled immense confidence in me that we would be able to create, primarily through others, interesting and worthwhile interpretations of some music that had inspired me for years and was pretty much unknown to the world at large. Song To The Siren was a tough thing to follow!

I assume the gap between the single (late 1983) and It'll End In Tears, the debut This Mortal Coil album, in late 1984, was spent creating the album. Were you still overseeing regular day-to-day label duties at this point or were you doing both at the same time?

Absolutely. In to Alma Road in the morning, box up any orders for the day and race over to Blackwing for 12 hours of recording.

Did you have any staff by early 1984 apart from yourself and Vaughan Oliver?

The wonderful, and extremely significant, Deborah Edgley started at some point in 1984 (knocking on your door). She had no trouble humping boxes and doing whatever needed to be done. Unlike the art department. She had been a friend of Kevin Haskins when we first met.

Modern English, fresh from their Valley Girl soundtrack success with the I Melt With You single, returned with their third and final album for 4AD. It was another with producer Hugh Jones, whose work has gone on to shape many 4AD bands over the label's history. You returned to Jones' services often. Along with John Fryer what other producers did you seek out for your bands that you admire?



I admire Hugh Jones more than any producer I've ever met. At one point, during the making of Ricochet Days, he was so involved in the project that he wondered whether he didn't need a producer to produce him. He's a real workhorse that used to live on cigarettes, coffee and a couple of hours sleep on the floor underneath the mixing desk.

I obviously liked something about all the producers that we hired. John Fryer, with only a couple of 4AD related exceptions, was able to get on with most of the musicians that I sent Blackwing's way. As I mentioned earlier he didn't have a problem with inexperienced individuals and was amazing at trying to interpret their "crazy" ideas. He, as house engineer, allowed the bands to succeed in producing themselves. He remains, to this day, the only person I've ever made music in front of. We were all fortunate that Blackwing's owner Eric (Upstairs At Eric's) Radcliffe created such a flexible, affordable environment with, first, himself and then John as house engineer. The first time I met John he was the tape op. and being taught by Eric, fresh from the road as a long distance lorry driver. In many ways we all learned together.

Another classic 4AD band entered the roster in 1984. Before Dead Can Dance evolved into the band they'd become for their subsequent albums initially were quite different sounding. Did you have any inkling they'd evolve into one of the label's respected signature bands and overall highest revenue earners?

Indeed, the DCD demo that I first heard, apart from Frontier and A Passage In Time, was quite different. And they obviously changed considerably from one LP to the next. I never really thought beyond the excitement of whatever the record was that each artist was trying to make at the time. I was rubbish at predicting what may or may not sell. I did take confidence in the belief that, if I liked something enough, others would to. Of course, the number of "others" varied from record to record. It still makes no sense to me that Colourbox didn't have at least half a dozen hits!

How did you come to add Dead Can Dance to the roster? Was it hearing them live or via a demo, or were you swayed by both?

Demo and meeting them. I can't think of anyone whose demo I enjoyed that I was then put off by seeing them live. Not until much later anyway.

When The Wolfgang Press released a trilogy of EPs in 1984 you had Robin Guthrie from Cocteau Twins produce them along with guest musicians from Colourbox. And the band covered Aretha Franklin's Respect – with Liz Fraser of Cocteau Twins supplying vocals – was that your idea as well?

Respect was not my idea. Robin's production for TWP, especially that first 12 inch, was fantastic. I can remember driving to the Airport, really early in the morning, with Robin, Elizabeth, Deborah, Mark Cox and his girlfriend Shirley on our way to Corfu for a holiday, listening to those 3 songs over and over. For a while there, everyone really liked each other both personally and musically and were only too happy to try and help each other. Didn't last long!

It'll End In Tears was another rare opportunity to license a 4AD album to an American label. Would this have been your first US licensing arrangement since Modern English? You ended up going with a Warner Bros. off-shoot called Valentino – how did this deal originate?

I've not got a clear memory about this but, whoever was managing Robert Plant at the time approached me about licensing It'll End... to his (or Robert's?) label, Valentino. Apparently he had been instrumental in getting Mike Oldfield's Tubular Bells included in the Excorcist movie and he was adamant he could achieve something similar with Song To The Siren. Didn't happen and the record sunk without a trace. Peculiarly, we continued to export loads of the UK version to the US. Good old WB yet again!

For This Mortal Coil, your first musical composition was the It'll End In Tears album's Fyt. What does Fyt mean anyways?

Fuck You Too. Once a child, always a child.

How did you come up with the selection of songs to cover for It'll End In Tears? How many songs did you begin with in order to edit it down to the ones included on that first This Mortal Coil album?

After Song To The Siren it was easy, for me, to pick Another Day. I'd been lucky enough to have a tape of Big Star's unreleased 3rd album for years and was in love with Holocaust and Kangaroo. Not Me had been amongst the demos for Colin Newman's A-Z but didn't make the record. Fond Affections we know about. The Last Ray and fyt were things that I started and then asked others to play on. Simon's track just happened one day after he'd laid down the arrangement for Kangaroo. The 2 Lisa pieces were what she, with Brendan alongside, came up with, I think, specifically for the record. I never asked if she'd had them in mind for a long time or not. I seem to remember them being pretty much developed there and then. There were no "spares" from that record.

Is it true the images of model Pallas Citroen used for the sleeves of It'll End In Tears were initially intended for Modern English?

Yes. I remember taking the shots over to Amsterdam to show Modern English, in the middle of a little European tour. They didn't care for them.

I also remember a friend of theirs blagging his way into sleeping on the couch in my hotel room. His name was Howard Gough. He would later become a significant asset to 4AD.

Did you always have the idea to compose joining pieces of music between the covers or did that become something you wanted to do when in the studio?

It was an accident really. An accident that became fyt. The only "vision" I had for the whole thing was for there to be no gaps between songs. Something I failed miserably at achieving. Still, it taught me to plan better for the next 2!

How did you go about recruiting musicians for This Mortal Coil in general, from the first through to the third and final album? You didn't restrict yourself to 4AD musicians either, who else were you interested in contributing?

With the first it was pretty much a question of asking people who were around (Robin, Elizabeth, Simon, Martyn, Steve, Mark, Robbie, Manuela) or that I'd recently met (Gordon, Lisa, Brendan, Howard, Martin Mc., Gini Ball). I definitely, for everyone's sake, wanted to break the misconception that TMC was a 4AD house band. It was just a lot of fun to be lucky enough, after It'll End In Tears was out there, to be able to call up people whose, in particlur, voices I liked and ask them to participate. I think it was Filigree & Shadow where I asked, and was turned down by, Scott Walker, David Sylvian and Robert Wyatt. After that I didn't ask pop stars again. Ouch!

A 4AD article in Record Collector magazine once alluded to a Modern English single called Breaking Away filling the AD406 catalog number slot. Was there ever an actual Breaking Away single on 4AD? Why did Modern English leave 4AD after Ricochet Days?

They had written and demoed a song called Breaking Away as a possible next single. Can't for the life of me remember who was hired to produce it. Some so-called hot producer who proceeded to change the song completely and turned it into a pastiche of Bowie's Let's Dance. It was awful and, therefore, didn't come out.

I think Steve and Dick leaving the group destroyed that all important chemistry and shared vision. That and the awful experience of Breaking Away. They were not remotely popular outside of the US and it made sense for them to leave and be guided by their US management (Side One) and work with Sire. Time to move on.

1984 marked the first 4AD catalog, a beautifully designed artifact in its own right. Another one followed in 1986 as well. More than a mail order catalog, it was a chance to reflect on your first four years as a label. What was your personal intention behind the series of 4AD catalogs over the years?

Not sure. To show how beautiful we were?

Is it true the 1985 Cocteau Twins rarities/singles compilation The Pink Opaque was the first 4AD release to gain a compact disc release? How did you first become aware of licensee Relativity Records? Did they approach you first or had you been pitching the compilation to American labels?

It was. There was some connection between Relativity and the UK export company Windsong. Maybe both were owned by Steve Mason, who had booked CD pressing capacity somewhere that he, occasionally, let others have access to. Working with them was an experiment to see what US independents were like and how much of an impact it might have on negating exports. It was an OK idea and experiment.

Was The Pink Opaque always intended as an American-only compilation? Were you surprised over its ensuing popularity in places other than just the US?

We imported and then re-exported loads! Don't know if I was surprised but I was delighted.I think the Cure had done something similar at one point, hadn't they? Boys Don't Cry?

Did 4AD do any other releases with Relativity Records? Wasn't the Love's Easy Tears EP from Cocteau Twins and the first Clan Of Xymox album also on Relativity? What kind of relationship did 4AD have with Relativity? Were you starting to feel more at ease licensing your releases to the American market?

I think The Moon and the Melodies was with them as well. I really don't remember much about Relativity. We certainly didn't develop a relationship with them. Did they release Xymox? Never felt at ease licensing to America. They would always do something ridiculous without asking or fuck up a sleeve. Cheapskates, the lot of them. Funny me writing that now. I live, proudly and happily, in this beautiful country and the catalogue only exists in cheap and nasty shadow versions of their original glorious selves back in the UK. Ironic, but that is another story.

Why was the 1985 album from Colourbox later released on CD but minus what would be side 4, the three songs Manic II, Fast Dump and Sex Gun?

Good question. I'm not sure. I know that the record was a double at my insistence. I felt awful that 3 of the tracks had been released as singles already. This was a bone of contention that infiltrated our friendship post M/A/R/R/S. But they were a, beautiful, law unto themselves. The track listing on the MAD 315CD and the later compilation were eccentric to say the least.

Was it difficult to transition the trilogy of three EPs by The Wolfgang Press into the band's second album for the label, The Legendary Wolfgang Press And Other Tall Stories? What kind of changes were done in that transition?

I'm not sure what you mean. We compiled the 3 together to achieve greater exposure overseas where licensees would actually manufacture LPs but only import 12 inch EPs.

What was the next record? Standing Up Straight? They were probably happier to work with John on this one. Robin's brilliant but he does put a stamp of his own on records he produces.

Clan Of Xymox were your first longterm non-UK signing. What influenced your desire to sign them?

Two things wrong with that statement. The Birthday Party and Xmal came first and I didn't sign anyone longterm at this point.

I just kept on playing their demos, enjoying them and, finally, broke down and invited them to fly to Palladium studios, in Edinburgh, to make a record.

1986 began in a very interesting manner – you licensed two distinctive releases from elsewhere. The Richenel 12" single and the first in a series of Le Mystere Des Voix Bulgares albums. How did you first hear about Richenel? What was it about him that first drew you in? How did you go about licensing it, as it is different from a typical acquisition in that you took only one song and released it along with your own remix with John Fryer?

Megadisc, our Dutch licensee, worked with Richenel and sent me a copy. I loved that song (what a voice) and loved the remix that John and I did but I didn't like any of the other songs that he had recorded for Megadisc's LP. Same logic as Sort Sol, in the past, and Frazier Chorus, in the future. It was fantastic to meet Richenel and it lead to us working together on Filigree & Shadow. I wonder where he is now.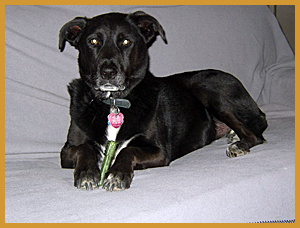 How did you discover Le Mystere Des Voix Bulgares? If any project was tailor made for 4AD it would have to have been Voix Bulgares. In terms of the first volume, what if any tweaks were done prior to release?

The only outside-of-4AD production work I ever did was for Peter Murphy. At the end of our first day in the studio, Pete pulls out a tatty cassette and says "we're going to listen to this at the end of each day of recording". The track that came on was Pritouritze Planinata. My legs just buckled. Seriously. That's never happened before or since. The sheer beauty of that voice just sat me down. I just played the track as I type. (Do you think I could actually remember the name of the song without looking?) It has brought me to tears yet again.

Anyways. We never did play it again at the studio but I made Pete get in touch with his friend, in Australia, who had made the cassette for him. It took a bit of time but eventually I was able to find a vinyl copy on a Swiss label called Disques Cellier, named after Marcel Cellier who had made the recordings many years earlier. I just figured that if this music could buckle my knees it might be enjoyed by a few others. One of the best decisions I ever made. There's nothing more beautiful on the label. It, also, seemed to catch on affording us plays on Radio 1, 3 and 4. Extraordinary.

Le Mystere Des Voix Bulgares was also released in the US by Nonesuch. Did they get the incentive to do the project once you had started it or had they already started working on their own version around the same time? Was it licensed to Nonesuch from 4AD or did they go through Voix Bulgares curator Marcel Cellier?

They heard our version and went to Marcel direct. I had only licensed it for the UK and a couple of other European territories.

Why did the US versions on Nonesuch opt for different sleeve art that the beautiful Vaughan Oliver sleeves?

We owned the artwork.

The second volume, released in 1988, was the final one from 4AD. Why only two albums on 4AD?

I was almost reluctant to do the second one but it, too, was quite beautiful. The suggested 3rd volume, I thought, was just scraps and just unnecessary.

How did you discover the label's first American signing, Throwing Muses – via demo? Is that the same demo that you eventually released in 1998 as part of the In A Doghouse compilation?

Yes and yes. I can't take credit for it being included on the 10th anniversary Doghouse edition, though.

How would you describe your initial feelings of hearing that demo?

A bit jittery! It has been told before but I got stuck in horrible traffic driving through London. As a consequence I'd listened to the thing 3 or 4 times by the time I got back to Alma Road and was a bit lost in this crazy, youthful, ancient, unique world of Muses. I placed a phone call! That was my usual pattern. I'd call up someone, or their representative, and tell them how much I liked their music but I wasn't looking to get involved with anyone new. A few days or weeks might go by and I'd do the same thing, call them up and say thanks. Eventually, as was the case with Throwing Muses, I just had to get involved.

Is it true you initially declined signing them because you preferred only to work with UK or European bands?

A little bit, but more because I really wasn't looking to get involved with something new. I was always happiest working with a manageable number of artists. It was a bit daunting to think that we could do a proper job representing them worldwide from such a distance. I only actually met them after the record was finished and they flew to London to play a secret gig in Covent Garden. It's funny how much the music that people make reflects their own personalities. Somehow I knew that they wouldn't walk out on stage and holler "Good evening London, let's rock!" or something equally hideous.

How was the Throwing Muses deal arranged – how soon was Sire involved and was it a case of whatever 4AD released then Sire could release as well or was it more of a case of Sire sending finished masters to 4AD?

Sire got involved with The Fat Skier. The Muses did pretty much what they wanted and delivered masters to both of us. I'd flown to Boston, with Gil Norton, who produced their first record, to discuss recording ideas for what became House Tornado. The Muses were supported by a 3 piece Pixies (Kim was out of town) at a club in Boston (The Rat?). Gil was obviously blown away by Charles and made it rather obvious. Needless to say, he didn't work with the Muses again. I think Kristin was relieved.

Was signing American bands an incentive to work with and/or license releases to US labels quicker than you would have otherwise?

More like a necessary evil.

Your second This Mortal Coil album, Filigree & Shadow, was a double album. Working on something so big must have taken up a lot of your time – were you finding yourself getting further away from day-to-day duties or, rather, were you sneaking bits of time here and there to record the album?

There were quite a few people at 4AD by 1986 so it was easier for me to be out of the office. Having said that, I did find it difficult not being there. I was accused of being a bit of a taskmaster more than once. So, yes, I would book a few days a month and do that thing of office in the morning for a couple of hours, followed by 12 hours at Blackwing. Deborah was absolutely brilliant at taking care of things and rarely interrupted proceedings at the studio.

Filigree & Shadow marked a change in that you were employing fewer musicians from your own roster, rather you looked outward for a much of your collaborators this time out. Why was that?

It was more fun and more of a challenge. Also, as mentioned earlier, I wanted to prove that this was not a 4AD house band. Probably got a lot to do with ego, as well.

How did you go about selecting the songs you covered this second time and did you know Filigree & Shadow was going to be a double album length from the start or did you just have a need to make it a larger than usual statement?

I started "collecting" songs straight after It'll End.. I still do. I was very keen on it being a double as I always liked them. Obviously it depended on whether enough material worked out. I was prepared, in terms of continuity and cross fades this time. Side 2 was actually finished, mixed, cross faded and edited quite early in the proceedings. A few things didn't work out. Pearls Before Swine's Rocket Man, Budd/Eno's Not Yet Remembered and Comsat Angels' Total War just didn't work. On the other hand Elizabeth sang My Father beautifully but wouldn't let me use it or have another crack. Oh well.

What was your feeling on having more original music of your own – was that a challenge you welcomed or was it daunting?

Everything I've ever written has been made up on the spot. It was a lot of fun, provided I knew when to edit the things down. The original version of The Last Ray, for instance, was twice as long. Robin accused me of having cut out all the good bits.

How long did it take you to make Filigree & Shadow overall?

I've actually got no idea. It was done over a period of about 18 months but, probably, totaled 5 weeks in the studio. Something like that.

Are the versions of Drugs and Come Here My Love on the 10" single the same as the album versions on Filigree & Shadow itself?

Different mixes.

Did you ever consider signing Jeanette (Jean) who sang Come Here My Love on Filigree And Shadow by This Mortal Coil?

Not really. I liked her solo stuff a lot, though. Has anyone out there put it onto CD?

Did you ever consider signing Breathless?

I love Breathless but I really preferred working with people who hadn't already released records. I think I was nervous that if someone had already had experience with another label they would realise that I didn't have a clue about what I was doing!

How did the Cocteau Twins end up working with Harold Budd for the 1986 album The Moon And The Melodies?

I was approached by someone that was interested in making a series of documentaries for TV that would capture disparate artists collaborating on a commissioned piece of music. I asked the Cocteaux if there were anyone they might be interested in working with. I'm pretty sure Robin was unfamiliar with Harold at the time but it was Simon who suggested him. I can't recall who else was supposed to be involved but the thing never happened. I suggested that we bring Harold over, anyway, and see what they might come up with. That became The Moon And The Melodies.

Whose decision was it to ultimately release it under the names of the four participants rather than under the Cocteau Twins banner?

Theirs.

Do you know if Robin Guthrie remastered The Moon And The Melodies at the same time he remastered the rest of the Cocteau Twins catalog?

Don't think so.

Bringing Vaughan Oliver's work to a showcased set of releases including poster and postcard collections, this proved 4AD was as serious about the art as it was about the music. What are your favorite sleeves from that initial first seven years of 4AD? Which sleeves from the first seven years did you detest?

Richenel, Sunburst and Snowblind, Filigree and whatnot would be amongst my favourites.

In Camera and The Happy Family would not.

You ushered in 1987 by releasing three EPs by Throwing Muses, The Wolfgang Press and A.R. Kane. In my mind, these are perfect EPs, in that I recognize them as a unit, not merely a single and some tacked-on B-sides. Do you feel that your ability to release such staunchly uncompromising EPs was becoming threatened with your growing success and an industry demand for "a single"?



This is true. But it is tricky to keep expecting bands to come up with what was considered by many to be surplus. Goes back to the ethic I spoke of earlier that each piece of vinyl deserves to stand on its own. I think we managed to soldier on until 903, Dizzy.

What was your goal with the Lonely Is An Eyesore compilation? It's certainly not a garden variety label sampler!

At the time, the brief to each artist was for them to record what they would be happy releasing as their next single. We would then make some kind of visual document to accompany it. By single, clearly, I didn't mean radio friendly or chart contenders. It took a bit longer than planned. Especially the filming part. What a wonderfully, self indulgent creative monster it all was. For me it marks the end of an era. When everyone got along.

Coming off such a busy year as 1986 and completing a double This Mortal Coil album, a project like Lonely Is An Eyesore seems positively mega huge. How did you set out to make it a reality – a compilation album and a video collection?

It was probably actually started as far back as 1985. I didn't actually have to do that much myself. Nigel Grierson was brought in, complete with his own producer, to do the filming. Most of it, anyway. Chris Bigg was on board by then so Vaughan had help with the design work. The bands just did an extra track during whatever it was they were recording at the time.

Was Lonely Is An Eyesore a way to signify a landmark at 4AD? What was that landmark to you? It was obviously more than just a seventh anniversary project...

I didn't think so at the time other than, perhaps, demonstrating unity. Ironic, considering my comments above.

How did you choose which bands to include (and exclude – ie: no A.R, Kane)?

It was everyone I was working with at the time. Those A.R Kane scallywags came later.

How did you choose which songs would be used and how did Dead Can Dance snag a second song?

As I described above. Because Lisa wasn't on The Protagonist the idea of remixing the original Frontier demo came up. Good idea.

In the end, how many different versions of Lonely Is An Eyesore, including the VHS cassette, were prepared?

The regular vinyl version, the deluxe, chubby vinyl version, cassette, CD, VHS and the mother of a wooden box with all of them inside.

Do you still own one of the limited wooden "box" set versions? How many copies of this actually were made? Who received them? How many were sold to the public?

I do. Haven't got much left but I do have one of those. I think we made 150 but I can't recall how they were divided up.

In the later years of 4AD did you ever consider doing a second volume of Lonely Is An Eyesore?

Hell no. Not enough love left.

What brought A.R. Kane to 4AD (I presume they appeared just late enough to not be included on Lonely Is An Eyesore)?

They had released one EP on One Little Indian and were eager to record some new songs. For some reason this was proving difficult to achieve with OLI. I liked the EP and the demos so agreed to fund another EP.

What led you to suggest they work with Colourbox as M|A|R|R|S?

One idea that had been bounced around with Derek at OLI was the idea of working with Adrian Sherwood. I thought that wasn't a particularly original idea and suggested they maybe work with Martyn Young instead. I was keen to get Martyn back in the studio because all he'd come up with in the last 18 months was Hot Doggie. I thought the project would benefit both parties. The first thing they recorded was (Martyn and Steve, that is) the bass line and drum programming for Pump Up The Volume. The truth of the matter is they simply didn't get on. Didn't like each other. The only contribution AR Kane made to PUTV was a short snatch of guitar feedback that was used for, maybe, a second. Anitina, apart from Steve Young's drum programming was all AR Kane.

When did it become apparent to you that the project A.R. Kane and Colourbox were working on was a really potent mixture of the two bands?

I felt a lot of things during that whole time but what you describe wasn't amongst them!

You were involved in the production of both songs, right, or just Anitina (The First Time I See She Dance)?

No. I did a mix of Anitina that, I think, was on BAD 707R. AR Kane didn't care for it. I liked it's tightness compared to the looser, sloppy approach, which would actually become their trademark on future recordings for RT. So, apart from earn them a ton of money, I guess I never did right by AR Kane.

Today, all song samples would be cleared and licensed ahead of time. Since that particular infrastructure didn't full exist yet at record companies, how many different samples do you estimate were used in Pump Up The Volume? What songs and sounds do you recall were used in the initial mix of the song?

Oh, Christ, don't make me go there. At least 30. I'm not naming anything.

The revised version of the single was released without the samples. Do you feel it still "worked" as a song?

I'm not sure which version you're talking about. All of them worked in their own way. My favourite would be the 12 inch UK remix BAD 707R.

Are you able to keep track of all the different mixes and versions of Pump Up The Volume and Anitina (The First Time I See She Dance)?

In the UK, there weren't that many. The original 12 inch, the 12 inch remix and the 7 inch which was an edit of the 12 inch remix. What happened in the US when 4th and Broadway licensed it I don't recall other than that all of the uncleared samples got replaced with samples that were on 4th and Broadway or Island records. They did a ton of mixes.

Who initially complained about the used of samples on the record? What was the exact threat? A lawsuit? Were you allowed to sell the remaining copies of the first version of the single or were they recalled?

We had an injunction slapped on us by Stock, Aitken and Waterman (incredibly successful producers of unlistenable pop nonsense and banal club records) on a Thursday, minutes after we got what was called a mid-week chart position. I can't remember where PUTV entered the charts but, that Thursday, the mid-week put us at number 1, knocking off Rick Astley who, surprise surprise, was produced by S.A.W. and on their label. The injunction was an attempt to stop us from knobbing off their boy. Until we got it overturned the following Monday we had to stop distributing the 7 inch version and the 12 inch remix, both of which contained a sample of a song called Roadblock which, too, was on S.A.Ws label. They couldn't do anything about the singles that were already in the shops. That week we reached number 2 but went all the way to number 1 the following week. Probably ended up selling more copies of the thing because of the publicity. They were total hypocrites to criticise our record. Roadblock had been full of uncleared samples itself.



Since you've already matched many musicians up in successful projects, did you ever suspect the M|A|R|R|S project would result in such a volatile combination between A.R. Kane and Colourbox?

I just thought it might make an interesting, exciting collaboration. It changed everything and not for the better.

Consider the success (a number one single), was all the money that came in spent on lawyers? Do you consider it a success despite the legal glitches?

Never trust the experts. That's what I had already learned and applied to my decision NOT to go to court. We paid 25k pounds to a charity, edited out the offending sample and never looked back. If we'd gone to court equipped with our "experts" and they with theirs, at the very least, it would have been very costly both in terms of time and money. Life's too short for that nonsense.

I'm extremely proud that we had the first ever Rough Trade/Cartel distributed number one single. It was a great success on that level. I also became very impressed with Simon Harper, who was our label person over at RT distribution, through the extremely stressful period of trying to keep up with the demand for the single. Shortly after, I invited him to come and work at 4AD.

Was there ever a chance A.R. Kane could continue recording for 4AD? What do you think of their post-4AD output?

None whatsoever. I liked the next EP that they made for Rough Trade. (At some point there were conversations about their first 3 EPs being compiled onto one CD. Pity that didn't happen). Everything after that was way too "floaty" to my ears.

Whatever happened to Colourbox? Apart from a few remixes from Martyn Young and a 1991 4AD release schedule mentioning a new Colourbox album in the pipeline, nothing more music-wise has been heard. The 2001 "best-of" had input from at least Martyn but I can't help but wonder what a follow up from the band would sound like...

I can't over-emphasise the havoc wreaked on a lot of relationships as a result of that kind of commercial success. Ray Conroy, Colourbox's manager, had been working at 4AD but left as soon as the squabbles started. This cut me off from Martyn and Steve. They never finished another song. Martyn was hired a few times by people to do remixes but more often than not he would never complete the jobs and give back his advance.

After a few years, I'm happy to say that Martyn and I became friends again and I advanced him some money to work on a new project. It never materialised.

How did you discover Frazier Chorus? Another via demo tape?

Yup.

Was Frazier Chorus just a one-off single project? How soon after you released the Sloppy Heart EP came out did Virgin come calling? Do you regret losing the band to another label so quickly?

I only really liked Sloppy Heart so it was always agreed that the EP would be a one off. Ray had enjoyed them whilst at 4AD, so he became their manager and, I guess, approached Virgin.

How did you discover the Pixies? Were you initially comfortable having a band as loud as them on 4AD sitting next to Frazier Chorus and Dead Can Dance?

Throwing Muses drummer, David Narcisso, was a fan and had given a copy of that purple tape to Muses manager Ken Goes. I happened to be in Rhode Island visiting Ken the next day and he passed it on to me. My fondest memory is of walking all over Manhattan, the next couple of days, listening to it on my walkman. As you might imagine, I covered a lot of ground! I was uncertain whether I wanted to get involved with something as rocky as them at that time. I did like the idea of trying to steer the label more deeply into indefinable musical pastures (DCD, TMC, Cocteaux, Le Mystere etc). It was Deborah, once I got back to England, that said "don't be so bloody stupid. Of course we should sign them."

You took the demo from the Pixies and essentially cherry-picked a handful of favorites for the release that would become Come On Pilgrim. Why not since you were releasing the demos, just release them all at once?

Less is more, sometimes. It's not a decision I regret. Most of the re-recordings of those songs over the following years were much more exciting. I'd also learned that it's often hit or miss whether you always improve on demos when doing them "properly".

How did you settle on the songs you did end up using for Come On Pigrim? Did you refrain from using some songs knowing you'd prefer those ones to get full studio treatment at a later time?

Here Comes Your Man was held back but, otherwise, I just picked a selection that I thought was great as is. They did actually record a very radio friendly version of Here Comes Your Man during the Gil Norton Gigantic/River Euphrates sessions, that never came out. Unless, of course, it's on one of the 171 best ofs that have been issued since they split up.

FWD >>>