INTERVIEWS

IVO WATTS-RUSSELL continued...


What was the initial response of the Pixies from the press and record buyers?

Pretty good straight away. Because it wasn't a full length LP it didn't get a huge amount of ink. A very strong buzz was growing, preparing the way for what would be Surfer Rosa. After that, things went ballistic in minutes.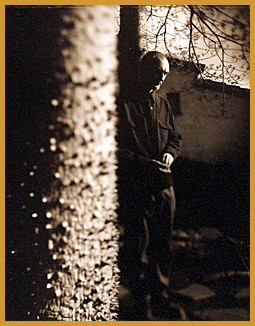 Was it your idea to pair Pieter Nooten from Clan Of Xymox and Michael Brook together or had they already been working together?

I think it was my idea. They didn't already know each other. I was keen to work with Michael, having enjoyed Hybrid so much, and this seemed like a good introduction. I guess, at the time, he was recording for Opal/EG.

It seems on the face of it to be an unlikely collaboration, one that perhaps without your intervention, would not have happened otherwise.

It must have made sense to me and both of them because it happened. That's a record I still listen to. Aren't there rumours of them working together again?

How long had you been aware of Michael Brook's work previously?

As I said, I loved Hybrid. I'm not sure how we hooked up but Michael introduced me to the wonderful voices of Sinead O'Connor and Mary Margaret O'Hara.

You didn't formally sign Brook until 1992 though, right?

Michael had asked for my help in editing and compiling the music which became Cobalt Blue. He was signed to Opal or EG but, somewhere in the process, he asked me if I would like to release it on 4AD. Another record I still play. The Live At The London Aquarium record is even better.

Whose idea was the 1987 12" singles compilation that was released in Japan?

Mine. It was an easy way to get them on CD. Believe it or not it was still a bit tricky finding CD manufacturers of quality that had spare manufacturing capacity.

It's still the only place to get those songs by A.R. Kane and Frazier Chorus on CD...

Write to your M.P. or Steve Webbon.

Along with Frazier Chorus, you lost Clan Of Xymox to a major label after the release of their Blind Hearts EP at the end of 1987. With major labels starting to take active and swift notice, were you determined to license the Pixies to other labels rather than, like the Throwing Muses, relinquish key territorial rights to a major?

I only released the Xymox records that I wanted to. I was happy, like Xmal, like Frazier Chorus, like Modern English to release what I did and happy that they were able to find an outlet elsewhere.

I had tried my best to convince the Muses and their management that signing with Sire/WB in Europe would be a mistake. They chose to ignore that advice. When it came to the European tour that they did together with Pixies, to support the release of House Tornado and Surfer Rosa, it became clear that WB were a disaster. In the UK the Muses headlined and, despite the incredible response Pixies got as openers, they triumphed every night. In Europe, due to the horrible lack of understanding and promotion by WB, the bill was switched. Our network of licensees in Europe (Virgin France, Rough Trade Germany, Play It Again Sam Benelux etc) did a brilliant job of breaking Pixies. To be honest, it was this complete annihilation of an artists career (WB and the Muses) out of ignorance that gave me the confidence to sign Pixies worldwide. It was my first long term signing in years.

Was it financially the only way for Throwing Muses to go forward for them to have the backing of Sire/Reprise in the US?

I think Sire probably refused to sign them for the US without the rest of the world, excluding the UK. Those sort of bullying tactics, despite the fact that no one at WB in Europe had even HEARD of the band, were common.

By 1988 you had more formal US distribution deals in place. The US branch of Rough Trade was handling bands like the Pixies, Ultra Vivid Scene, The Wolfgang Press and Cocteau Twins had just been brokered to Capitol. Were you welcoming the success? Were you feeling some aspects of control lessening with so many other parties involved?

Not really. I would have been happy to continue to export forever. However, that would have been a bit of an elitist attitude (moi?) and unfair to the, especially American, artists. Rough Trade were easy to work with. Robin Hurley, head of RT US, who would later run 4AD US, is a delight. There was never any question of them doing anything inappropriate with our releases. Besides, by this point, we shared offices with Rough Trade in Manhattan. Sherri Hood was the face and voice of the label during those glory years. She did a fantastic job and would oversee every aspect of 4AD in America. She, plus Viki and Dan, did more to nurture a loyal following from fans, college radio and indie press than anyone. Truly an unsung hero from the label's past.

Was Volume 2 of Le Mystere Des Voix Bulgares already a finished project that you again licensed from Marcel Cellier or did you have more of a hand in selecting track lists?

Marcel put it together himself. He had tons and tons of recordings.

Did you want to do Volume 3 as well or did you feel that the project had run its course?

As I said, scraps, put together for fiscal purposes.



With House Tornado by Throwing Muses, who decided on the art for the 4AD and Sire versions? Which do you prefer?

I don't recall the Sire version. I love ours. Shinro is an enormously successful artist in Japan. Though I had no idea who it was at the time, I had witnessed him being tied up with luminous rope on stage with Graham Lewis and Bruce Gilbert as part of a performance piece in White Chapel, back in 1980. Artist, Russell Mills was also involved. What was it called ? Mazui or something.

What was your initial reaction to Vaughan Oliver's choice of a crying and naked baby boy for the cover of the Pixies Gigantic EP?

No idea. Why not, probably. When I asked him about the glove he just said, deadpan: "a big, big glove".

At any point did the hairy-backed man from the cover of Come On Pilgrim make you pause and think, "boy, 4AD album covers couldn't get any weirder", then you saw the sleeve for Gigantic and went, "it got weirder"?

Look, very early on in our friendship, Vaughan showed me a polaroid that contained, amongst other things, an image of him spreading his butt cheeks with the exclamation: "look at my grizzly!" I was prepared and excited for anything after that.

Anyway, that was some beautiful work.

I noticed, at the time – in 1988 – that the She Screamed EP from Ultra Vivid Scene was considerably more easy to find on 12" than the CD version, which contained an extra bonus track. Was the CD version more limited than the vinyl by design?

I'm not sure. That would have been perverse wouldn't it?

Were you interested in signing the James Pinker band Heavenly Bodies, who ended up releasing their 1988 album Celestial on the C'est La Mort imprint?

Um, no. I didn't enjoy the stickers they put on the record either. Seemed a bit artificial at best.

Was the Cocteau Twins album Blue Bell Knoll the first 4AD record to come in a gatefold sleeve design?

Yes.

Considering that the Cocteau Twins were trying to move away from the Vaughan Oliver look of sleeve design, did you find it odd they chose designers that emulated the Oliver design sense on their subsequent releases?

Just so disappointing. Robin was trying to take control of everything by this point. I'm sure he had his reasons for doing so.

Was there a conscious choice not to release any single from Blue Bell Knoll, apart from Athol-Brose, released only in Japan?

No extra songs for a single. What was on the other side of Athol-B? Carolyn's fingers was a sort of single in the US. At least there was a video for it.

Is it true Blue Bell Knoll was to be the first and only 4AD release on the DAT cassette format? How many copies were actually available?

Yes. 500.

Both 1988 and 1989 were very important years in terms of the powerhouse releases that 4AD was responsible for. Despite this, both years are notable for how few releases actually came out. Was quality control a big point for you?

Less is more. They were really good records weren't they? Golly.

Even in a year like 1989, with only eleven releases, you still found room for a limited edition 7"-only record from Ultra Vivid Scene called Something To Eat that featured otherwise exclusive, previously unreleased songs. Were you consciously releasing things knowing they were "for all time" as opposed to simply of that moment?

Abso-bloody-lutely. We did a series of those 7 inch singles that we just gave away. It seemed like a good method to promote for the long term. I expect someone out there will tell me what they were. I know we did one from Le Mystere Vol 1 and one for HNIA. I wonder what the others were.

Throwing Muses made a single so catchy – and the various formats included a limited 10" – I'm surprised Sire in the US didn't push this harder. It's a great radio-friendly song. Was this Kristin Hersh's conscious attempt to appease the radio gods?

I've always felt that Kristin has absolutely no control over what she writes. Didn't you like the "self opening" 10"? I don't know if people ever spotted the humour in that statement. The damned things were made a bit tight and would never stay closed. Gorgeous though.

1989 also saw two distinctively different bands added to the roster – Lush and Pale Saints. How did you discover them?

One thing that I noticed amongst my fellow staff members (Deborah, Howard, Simon, Colin, Janice, BeBe) was the joy that came with real commercial success, from M/A/R/R/S onwards. I was oblivious, but I do understand how it might feel good to be respected by your piers. We'd had considerable success with US bands but things in the UK were exploding, post Stone Roses, and I was definitely encouraged to sign something local. Also, I think everyone liked to be busy and felt we were on a roll. So, for the first time since the start of the label, I was actually looking to find new stuff.

There were a couple of good songs on a tape by Lush and I really liked Sight Of You on a Pale Saints tape. By sheer coincidence both bands were playing at a horrible little club called The Falcon in a few days. We all went down to see them and ended up making records with both. I think most of 4AD thought I was mad on the evidence of that one gig because neither band was very competent. But, you know me, I'm all about the record. I can't remember if Pale Saints re-recorded stuff or if we put out their demos. Lush got the John Fryer treatment. He allowed them to realise that they could blow people's heads off. I love that Scar.

Could you have imagined that each band would later deliver albums as deep and rewarding as In Ribbons (Pale Saints) and Split (Lush)?

Probably not. I told Emma once that if I'd written Desire Lines I could die a happy man.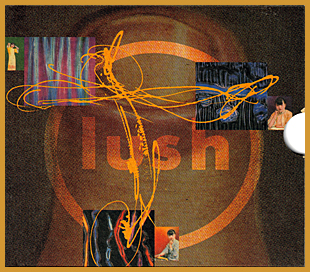 Could you imagine any other label offering those bands (and really, all the other 4AD bands as well) a home where they'd be able to evolve to such a level in a unhurried environment?

We weren't unique in that respect. Daniel, at Mute, has always been that patient and extremely loyal. Isn't that what WB were famous for in the 70s?

With the Lush Gala compilation licensed in the US to Reprise, was this sort of a test of what a potential Warner Bros. deal could be like?

We didn't think of it that way at the time but, having licensed UVS to Columbia, Cocteaux to Capitol and Pixies to Elektra, it was getting tricky trying to maintain our identity and individuality working with so many huge, faceless giants.

One 1989 release, Mercy Seat by Ultra Vivid Scene, has yet to be issued on CD. Was there any particular template you followed in terms of what gained a CD release and what would remain vinyl-only?

Only stupidity, I would now say with the luxury of hindsight.

Back to the 4AD catalog numbering system – were you involved in how you changed the 1990 numbers to start at 0001? Was it awkward having in effect two number 1s, two number 2s, etc for the duration of the year (ie: a CAD 13 and a BAD 0013)?

Another example of my stupidity. I can't even follow them from 1990 onwards!!

It was a surprise to have 1990 begin with XAD0001, a calendar. In addition to the poster and postcard packs, the calendars really added some impressive visuals to go along with the music you were releasing. 1990 had back-to-back gems – what are some of your most favorite covers from that year?

Chris Staley came from Mute to work at 4AD in 1989 and he took over doing manufacturing. Up to that year I can pretty much remember, through catalogue numbers, what came out each year. After then I'm pretty clueless. Was Pod released in 1990? If so, that would be one of my all time favourites. Doesn't get any weirder than a naked Vaughan sporting a belt of eels! Inspired by a bar scene in Withnail And I, by the way. "Have a look at my pod".

The first 2 UVS LPs are all time favourites as well.

What was the background in 1990 with some singles having, among their formats, a cassette single and a cassette EP (a ADC0011 and a BADC0011) – was this a singles chart loophole kind of thing?

I'm embarrassed to say, yes. Especially because they failed to chart noticeably. Tacky as fuck. But, I guess we were trying to do right by our charges.

For Special One by Ultra Vivid Scene, do you like the fade out at the end or would you prefer the more natural abrupt ending? I've tried to make an unfaded version by increasing the levels as the fade out winds down...

It's been years since I made the comparison. Must have been done for length/radio purposes.

With Livonia, did Warren Defever from His Name Is Alive simply send you lots of raw recordings and let you remix it with John Fryer as you saw fit? How did that whole process go from start to finish as it involves a lot of faith on the part of the label (you) and the musician...

The first tape I ever got from Warren was called I Had Sex With God by His Name Is Alive. I did my usual thing of calling up and saying "I like your tape but am not looking to sign anything". Warren then proceeded to send me different versions/mixes of the same music, each one getting more deconstructed than the previous tape. I guess I kept on listening to the first tape and, figuring there was nothing I could do to the songs in remixing them that would be more extreme than what Warren was doing, I asked him if he would send me the tapes to have a go. He agreed. Not once but twice (Home Is In Your Head). I'm very grateful that he was so trusting and, to this day, love the results. I wonder if he regrets his decision.

You followed the same game plan for 1991's Home Is In Your Head album from His Name Is Alive, with yourself and John Fryer taking hours of raw tapes sent in by Warren Defever and editing a full album together from it. What can you recall of these productions?

I just felt really free to do whatever I wanted. Just take a little bit (the good bit?) from a song and discard the rest. That's why there are so many songs on there. They're all seriously edited. I remember that I'd just moved into a new flat that had one room with huge ceilings. I didn't have a bed yet so I slept on the sofa in this living room feeling incredibly insecure, convinced I could never, spiritually, ever fill this room. As a consequence, I would listen to each day's mixes very quietly, whilst trying to fall asleep, with the sound of my ticking alarm clock dominating the process. I'm pretty sure there were clock sounds on Warren's tapes already but I felt a need to make a feature of them. A similar process occurred years later with Underarms. The drones and sounds of my L.A. air conditioner were extracted from ...smile's OK to help me get to sleep at night in NYC.

Explain the thrill of having a side project match the main project's power when you heard the finished product of Pod from The Breeders for the first time...

Breeders songs went through quite a few different arrangements, with different line ups before they were recorded with Albini in Scotland. The original demos were a little bit country. None of us knew exactly what the Breeders future was going to be so, I guess, I was just delighted it was a good record. Kim wasn't exactly getting a starring role in the Pixies by this point so I was happy to give her an outlet. She's a fucking gem, that Kim.

1991 saw you unleash new albums from the Pixies and Throwing Muses plus reveal new signings Spirea X featuring Jim Beattie and former Creation label artist Heidi Berry...

I'm so very proud of the records we released by Heidi. I saw her play (hey, another one I first saw live. I'll be blowed) opening for Felt and Lush and was smitten. I got hold of her Creation work, loved Below The Waves, and gave her a ring. She wasn't happy with Creation, felt that Alan McGee had only released her work because she was Pete Astor's girlfriend and not because they enjoyed what she did. She started demoing and I, inspired by his work on Scott Walker's Climate Of Hunter, suggested producer Peter Walsh. It proved to be a good match.

Spirea X. I really liked the demos for Chlorine Dream (what a great song) and Spirea Rising. Jim was a real music fan and great guitarist but there was never a real band put together. Live, they were not impressive. Some great things on the record though.

I recall when I bought The Real Ramona by Throwing Muses that the song Not Too Soon was unbelievably catchy. Did you envision a solo Tanya Donelly project as an inevitable part of the future? Same with Pod – were you instinctively expecting that the future of the Pixies was winding down?

I guess it was inevitable that Tanya would choose to find a way of recording some of the songs that Kristin just didn't want as part of the Muses. I loved her solo demos. Desperately tried to get her to let me include them with the Belly versions. She put them up on her website a few years ago. I wonder if they're still available.

It wasn't, yet, obvious that Pixies days were numbered.

On one page I've written about Kim, Tanya, Kristin, Warren, UVS and Heidi. What incredibly beautiful, talented INDIVIDUALS I've been lucky enough to cross paths with.

Were you interested in the post-Spirea X band Adventures In Stereo as well?

I liked what I heard but they were on a different label by then. We agreed to part company after that one LP.

What's the story behind the inner sleeve artwork used for the two Spirea X 7" singles – it reminds me of the Gala inner sleeve art from Lush. Was it intended for Spirea X? Regardless, it looks very interesting...

I've got a feeling, as we progress into the 90s, that I may well not know the answer to more and more questions. This is one of them. Vaughan?

Why did Heidi Berry leave 4AD after Miracle in 1996?

By 1996 things were getting tricky, financially. Unfortunately her amazing records were quite expensive to make and the sales hadn't been particularly high. Having to let people go for financial reasons, having to make all sorts of cut backs whilst, absurdly, searching for "hit" material contributed enormously to me quitting. This was no longer a label releasing music by artists that I loved, it was a monster that needed feeding.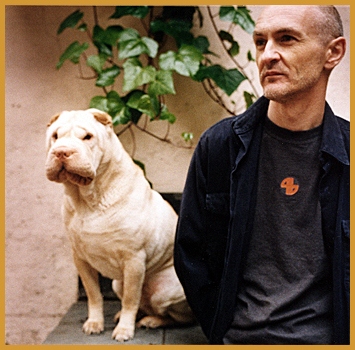 Were you a fan of Husker Du? I'm a huge fan and loved Wareouse: Songs And Stories immensely. Was it you who suggested Berry cover Husker Du's Up In The Air? It just seemed such a natural fit to reinterpret the song in Berry's style.

I never really listened to Husker Du so I didn't even realise it was a cover when I first heard it.

Where did the idea for the custom v23 Pixies CD single box set for France come from (it had the first three Pixies CD singles in a nice box)?

Pixies were huge in France so it was probably a request from Virgin France that Simon Harper agreed to. That would be my guess.

Was a third This Mortal Coil album always in your future plans? When did you begin working on Blood in earnest? Did you always picture Blood being a double album's worth of songs?

I started, what became, Blood sometime in 1997, maybe 1996 even. I'd enjoyed writing Acid, Bitter and Sad for Lonely so much that, for the first time, I started the process of recording with some original noodlings/compositions. I worked on it, squeezing in days where I could, over the next 4 to 5 years. John Turner, up at Palladium in Scotland, was enormously important to the project. He laid down an arrangement, for me to treat however I saw fit, for the bulk of the cover versions. What a lovely man.

I'm fairly certain I envisaged a double LP from the start again. Of course, if things had gone horribly wrong, it might have been whittled down.

How did you go about choosing your collaborators this time around?

Well, I'd enjoyed working with Jon Turner on Filigree and my strings man was always going to be Martin McCarrick. Fortunately I could afford a string quartet this time, that Martin arranged. It was a no-brainer to want to work with Deirdre and Louise Rutkowski again because they are enormously gifted and a sheer delight to be around. Same with the wonderful Dominic Appleton. The version of Several Times came from a session that Pieter and I did together (I'd completely forgotten about that) before Michael Brook got involved with Sleeps With The Fishes. Guitarist Jim Williams was introduced by Louise. I'd met Alison Limerick whilst working with Peter Murphy. Mainly I chose to work with people who I'd enjoyed working with on Filigree. Caroline Crawley had become a friend in recent years. I loved going to see Shelleyan Orphan play live. A real tonic. And Kim and Tanya were in town.

Caroline Crawley from Shelleyan Orphan was a highlight of Blood and the video for Late Night. Did you approach her about joining 4AD?

No, at first they were on Rough Trade and after that Caroline was too close a friend to risk spoiling it with a work relationship. Funny how it had come to that.

How would you describe the feeling of hearing the finished song You And Your Sister featuring Kim Deal of the Pixies and The Breeders plus Tanya Donelly, formerly of Throwing Muses and Belly?

It's so funny 'cos Kim was still working on her main vocal when Tanya arrived (on her way to the airport?) to do her parts. She kept a taxi waiting whilst she sang.

I love that version. To this day I still tell Kim how much I love her singing on it. If I were in touch with T a bit more I would tell her the same thing.

Were you interested in having Mary Margaret O'Hara join 4AD at some point?

That was never an option. I wish she'd made more music.

I can't imagine running the label getting any less busy – was working on Blood more difficult than Filigree & Shadow due simply to the higher profile of 4AD? At that time were you already delegating most of your day-to-day duties anyways?

It was an insanely difficult time. I was definitely at the helm in those days. My relationship with Deborah was falling apart (it slowly disintegrated over a 2-3 year period). My cat, Thais, died. My father died. M/A/R/R/S debacle. The US office got more and more demanding. Pixies exploded and started to disintegrate... I don't know, it was tough and Blood was an escape, for me. It's hard for me to listen to without extreme emotion but it's, by far, the most personal TMC record for me. It was, in more ways than one, time to draw the line. But I'm still here.

I noticed that you took the opportunity to allow a bunch of This Mortal Coil songs for use in a movie's soundtrack in 1992, the Lukasz Karwowski-directed Listopad. How did that come about?

I was going to say "what?" but I think I vaguely remember something. Don't know. Did you see it? Any good? Someone did point out that TMC were regulars on Dutch soft porn TV.



Did this experience give you the idea for 4AD to get into soundtracks, such as the Kevin Spacey-directed Albino Alligator soundtrack by Michael Brook and Joyride from director Quinton Peeples, which used pretty much an all-4AD track list?

All very separate occurrences. Michael was approached directly as far as I remember. I had nothing to do with it.

I'd just, sort of, started living in America and I remember discussing with Robin Hurley, now in Los Angeles, running our US office, how I would love to have the opportunity of placing music in a film. Less than 72 hours later Robin got a call from someone called Evyen Klean (seriously) who was the music supervisor for a film called Joyride. They were interested in me helping them do exactly that, place music in a movie. Actually, they were probably more interested in getting 4AD music for cheap and just threw that in as a bone. Anyway, it was an interesting experience. Hurray, for Hollywood. Right?

Where did you find the Baked Bean and Oliver Lieb songs for Joyride? Were they ever considered for 4AD itself?

They were on that crazy German label that ended up releasing their CDs in the US in tins. Brilliant. What was it called? Recycle Or Die. I just asked permission to include in the movie and then licensed the tracks for the soundtrack CD.

What were your reflections on Joyride and the way Peeples deployed the 4AD mix of songs into the movie?

There was just too much music used and at way too low a volume. I remember having pretty much a free reign with the Spirea X and Lush bits at the beginning and Dif Juz in the car explosion bit (of course). I rather liked the film (it went straight to video) and am grateful for the opportunity.

Where did the This Mortal Coil song Something Borrowed on the Joyride soundtrack come from?

Blood via Can's Tago Mago.

Is it true you had considered signing Swedish singer / songwriter Stina Nordenstam in the early 90s? What happened with this?

Absolutely. I loved what I heard then and have enjoyed everything she's done since. She's one of a very small handful of contemporary musicians whose work I buy immediately. I ended up backing out for personal reasons.

Describe what happened regarding the samples used on Queer by The Wolfgang Press. What had to be removed for the US version on Warner Bros.? What was changed to make it sound as much like the UK version as possible and were you happy with the results?

This is a question for Mark Cox. I really can't remember the details but it was a clearance nightmare for TWP of De La Soul proportions. Having been used to the way it was, it was tricky to get used to the new bits.

Why were two totally new editions of A Girl Like You and Mama Told Me Not To Come issued as singles in the US, with revised art from v23?

Trying to have hits? Don't know. Ask Robin H.

The Pixies issued Head On as a single in a few countries like Canada and Belgium (Elektra in the US and some other territories decided on a Alec Eiffel as their single). Why wasn't this single issued as a proper 4AD UK single?

I thought that would have been silly at the time. In many ways the current situation of people being able to download whatever they want from a record, picking their own single in affect, is much healthier than having one, snappy little ditty shoved down their throats by the record company. I just miss the artifact.

When it came time for the US release of In Ribbons by Pale Saints in the US, one of the first releases via your new distribution deal with Warner Bros., why did you opt to include the previous UK B-side Blue Flower as a bonus track?

Just like the Japanese do, all the time, because they always seem to release albums a few weeks or months after the rest of the world an additional song is meant as incentive for people to buy domestically. Either that or a cold calculated attempt to get hardcore fans to buy the record twice.

Whose suggestion was it for Pale Saints to cover Kinky Love by Nancy Sinatra? Why was the 12" version and CD single that housed Kinky Love titled Flesh Balloon while the 7" itself was named Kinky Love?

Because of TMC, people tend to think it was always my suggestion for people to cover songs. Not always the case. Kinky was their own choice.

EPs sometimes deserve titles, I guess.

What made you decide to compile all the Cocteau Twins single in a CD single box set? What do you think of the box? Were the four bonus tracks on the tenth disc all that was remaining in the vaults, how did you come to settle on those four extras?

Must have seemed like a good idea at the time. I like the box a lot. They were, indeed, the only "spares", those four songs on disc 10.

What was the ultimate reason Cocteau Twins left 4AD? Was there really as much hard feelings over their move to Fontana, a division of Phonogram (now Universal) as was heard in the press?

I decided not to carry on working with them because it was no longer an enjoyable relationship. I really wish I had chosen to try and communicate with them, Robin in particular, and convince them that I or 4AD were not the enemy. I'm not sure if I would have succeeded but the fact that I didn't try remains a big disappointment.

Describe your original plan for Temporary Releases (TADs). Were you agreeable with the Michael Brook Live At The Aquarium TAD getting further reissues ultimately ending up as part of a Cobalt Blue double CD set in the US in 1999?

They were meant to be collectible and highly treasured by those that owned them but not necessarily meant to be seen as the next, permanent step in that artists career or recorded legacy.

I didn't know the Aquarium recordings had been re-issued. Sort of defeats the object of temporary, in my opinion.

Where did you discover Swallow from? Via demo?

Yes.

Why only one full Swallow album, Blow, and a remix album called Blowback? Were you interested in keeping them on 4AD? What about Busy Going Crazy, a later project of Swallow's Mike Mason?

It was hard work getting that record to the point where I was happy enough to release it. It has some fabulous moments and great songs. The vocals were a struggle. I think I was unnecessarily harsh with Louise. Something I now regret. Blowback was a nifty dub version. I didn't want to carry on working with them because I wasn't really helping with my criticisms. I heard Busy Going Crazy after they were released and really enjoyed what I heard.

Was it you that suggested they cover Dear Mary by The Steve Miller Band on their first non-4AD EP Hush in 1994?

Now THAT would make sense, but no, Mike picked that. Very clever. I love The Steve Miller Band pre The Joker.

The new Throwing Muses album, with the band stripped down to just Kristin Hersh and David Narcizo, Red Heaven, was a raw and powerful album. How did you and John Fryer tackle your remix of the lead single Firepile? It's a highlight of 4AD's 1992 and among my favorite remixes by you...

Oh Christ. I don't even remember doing it. I told you, those 90s!

Let's talk about Guernica, your 4AD off-shoot label. Where did you come up with the idea of a new label? Since you were delegating much of your previous day-to-day duties to your growing staff, were you experiencing an itch to get back to a more hands on situation?



I was just really interested in doing something less serious without all these expectations of success, whatever that is. I'd always felt that a record was a success because it existed. Do you know what I mean? If it existed in a sleeve, with a catalogue number, that meant that I thought it was worth releasing. Therefore that constituted success. With all of the expectations of feeding the WB monster (as well as Alma Rd), of achieving maximum exposure, sales etc., paying salaries, making ends meet, and so on, all of a sudden record after record had an element of failure attached to it because it wasn't hugely successful, commercially. I just wanted to get back to the thing being a success simply because it existed. Hand in hand with this approach was a conscious effort on my part NOT to interfere as much. Whatever the group was happy with, I would be too. For the most part.

What was Guernica initially envisioned as? A way to release albums not already distributed in the UK? Or a platform to issue things like Spoonfed Hybrid, which may not have fit in the busy schedule at 4AD proper?

I really admire Ian Masters' decision to leave Pale Saints and was happy that, by then, Guernica was in place to be a possible outlet for his next project.

I liked the idea of the label being, strictly, no exceptions, one offs. I think I was feeling awful about having "dropped" a couple of bands in quick succession. Guernica, by being up front about the non possibility of doing a second record, avoided that kind of sad conversation.

How did you choose the name?

It was nearly Ithaca but the town in New York sort of put me off. I remember a huge reproduction of the Picasso painting in the art room at the Grammar school I attended. I spent more time thinking about that painting than I ever did painting of my own.

Unrest, with their Imperial FFRR album, was your first release on Guernica in 1992. How did you first get into Unrest?

Sheri Hood played me an advance copy of Imperial.

Did you then know that Unrest would make the move to 4AD proper?

We all enjoyed Mark, Bridget and Phil so much that I had no choice. I wanted to carry on working with them and didn't want to break the no second record rule. Also, it seemed excitingly perverse that they could end up being distributed through WB with their first record on 4AD.

How did you go about selecting the other releases on Guernica? In addition to Unrest, your first year of Guernica included two albums I find myself returning to regularly...

Same as ever. Tapes. Only difference was that they were definitely finished recordings, not demos.

Underground seemed like a natural fit on 4AD and Guernica. It's troubling that the momentum you helped build by releasing Leaves Me Blind in 1992 was stymied when the label you licensed it from, Polydor, would delay its US release by another two years, and even then, in a truncated version...

Underground Lovers' manager actually worked for Polydor in Australia. He was a really nice, enthusiastic fan of music and was kind enough to let me leave off a few tracks from the intended release. I didn't know what happened in the US.

With Bettie Serveert, who I think nailed it on their debut album Palomine, which you licensed for the third release on Guernica, is a fantastic album. The band eventually hopped up to Beggars Banquet but you were the one who brought the band to the UK (with Matador handling the release in the US). How did you find out about Palomine? Was it a case of you heard it and immediately want to release it?

Bettie Serveert had Dutch management but were quickly co-managed by Buffalo Tom's manager (Tom Johnston, I believe. Another really nice man) that I would see around Alma Rd because of the Beggars connection. That's possibly why they signed to Beggars.

Sometimes it's more about the people. As I mentioned, Unrest were about as likable, and like-minded, as you can get. I guess we all clicked. Underground Lovers, being in Australia, I never even met until after we released the record. Bettie Serveert, as soon as Palomine got released, started a record company frenzy and bidding war. I don't like being anywhere near that kind of nonsense.

In 1994 you continued Guernica, with another three albums and a single of sorts. How were you envisioning the label's future at this point?

I think I was clutching at straws trying not to admit to myself that I was really losing it and running out of steam. I had very consciously made the decision to work with one label in the US, primarily for the sake of label identity and continuity. In hindsight I think it was a colossal mistake. I've been pretty clear about my suspicion of major labels but it's really not fair to be critical of WB over our label deal. It was a fair and flexible deal but I felt enormous pressure to sign new bands that would make sense going through the WB system and sign them long term almost immediately. It was the antithesis of what I enjoyed or was any good at. Guernica was supposed to be a bit less serious. Problem is, I do like being serious when it comes to music. Confused? Moi?

Insides album Euphoria was different from the first three Guernica releases in that it wasn't licensed from another label. It was an original signing. Where did you discover them? A demo sent to 4AD?

I think I might have been sent Earwig's album by Mike Collins. Mike had been Wire and Colin Newman's manager and had just got involved with the 2 members of Earwig that became Insides. I like the Earwig record a lot. Euphoria is one of my favourite of the Guernica releases. Years later, I suggested to Ed and Chris, the people running the next phase of 4AD, that they get Insides to do an instrumental version. It's beautiful music. Nothing came of that idea.

Also unlike the first three Guerica releases, Euphoria was a Guernica release in the UK but was full 4AD release when it was released in the US. Were you treating Guernica as a springboard to 4AD for the right releases at this point?

Contractually, we were supposed to deliver a certain number of releases per year to WB. Not all of them had to be artists that we had under long term contracts. Insides seemed ideal. Of course, if the record had sold really well it would have been awkward to then tell WB that we weren't able to offer anymore albums because of Ivo's Guernica rule!

Spoonfed Hybrid, featuring former Pale Saints founder Ian Masters, was another release like Insides – an original signing. Was this something that might have ended up on 4AD proper had there not been a Guernica?

It fit Guernica perfectly. If it had been a contender for 4AD I would have been sticking my oar in and, probably, fucking it up.

Your next Guernica release was the first album by that dog., a self-titled album. Guernica had the opportunity to release the album some six months ahead of licenser Geffen Records in the US. How did you manage such an early UK release?

I think they hoped that, being on a "hip UK indie", that dog would build a huge buzz in those six months and result in fantastic sales figures when it finally came out in the US. Unfortunately, didn't quite work out that way.

How did both UK and US versions of that dog. End up with such different, yet band approved artwork?

They wanted to use artwork that was a variation on a theme of their original self released double 7". They were open to letting us have a crack at doing our own.

Is it true you were so smitten by the band that you offered to manage them?

I was and I did. I told you, I was definitely trying to find something to fall in love with. Apart from my gorgeous, brand spanking new Los Angelian wife Brandi Machado, that is! Thank god they didn't take me seriously.

There is some fuzziness regarding the final release on Guernica – the Clear Skin EP from Insides. Is it true that this was released against the band's wishes? Or was it the affiliated promo EP (GUP 4) with otherwise unavailable songs that the band objected to? Is this why the band departed 4AD shortly thereafter?

I had already confirmed that Euphoria would be a one off, that we wouldn't be making another record with them, when they opened for someone (RHP?) at The Borderline and performed what would become Clear Skin. Shows you how much I loved that performance. Not only did I go back to them and humbly ask them to record it for us BUT I broke the Guernica rule! Wasn't GUP 4 an edit? I think Chris Staley did that and sent it out to clubs. Surely it was only promotional. I didn't realise there was animosity. Disappointment and confusion, yes. I'm sure I was drifting away, losing focus and just not able to invest myself emotionally anymore. I was a tender flower that probably let a lot of people down from this point forward.

How did you discover Red House Painters?

Journalist Martin Aston passed on a tape that Mark Eitzel (American Music Club) had given to him. Never before or since had I received a demo that was 90 minutes long! In fact, it was quite some time before I actually listened to the whole thing all the way through. Every morning and evening, driving to and from work, I would start at the beginning, 24 (I know, I know, what more do you need to hear, right? What a song.), but only get about half way through that and whatever the second song on the tape was before arriving home/at 4AD. When I finally did listen to the full 90 minutes I called young Mark K. and left him a message. I learned later he was sitting in the bath listening to me talk. It was a perfect time for me to hear that brilliant band.

Like Come On Pilgrim by the Pixies before it, you chose to pick the demos Red House Painters founder Mark Kozelek "as is" for the band's debut album on 4AD, titled Down Colorful Hill. It seems natural now but was there any resistance (from the band or anyone) to issuing the demos as an album rather than going into the studio to flesh the songs out?

Mark did "tweak" a few things. Japanese to English for sure. Just remixing, though, I believe. Like with Pilgrim, attached to my offer to release "as is" was the freedom for them to re-record anything and everything for future records if they so chose to. Mark was very happy with this arrangement and, I think, very happy with the record as it was. I think that he tapped into the best that 4AD had to offer and the results, certainly on the first 3 albums were beyond comparison. He and I worked really well together on those records and the artwork is just so perfect for the music inside. I hope he's as proud of that period as I.



Rev was to be the last album by Ultra Vivid Scene for 4AD. Do you in some ways wish you could have continued working with Kurt Ralkse?

I really like all 3 UVS records but I LOVE the first two. UVS had actually become a trio by this point and Rev was the first not to be just Kurt alone. Similarly to Heidi, his records got more and more expensive to make but didn't actually sell that well. Sony/Columbia didn't take up their option for the next record and I guess there wasn't that much enthusiasm at WB for us to bring him over to that situation. Was one of the hardest things I ever had to do, let Kurt go. He wrote me a sweet note, that I still carry around in my address book. A seriously brilliant musician.

In 1992 you also took the opportunity to release a retrospective of song by The Birthday Party called Hits. The US releases of The Birthday Party albums were not quite fully on 4AD however, with a brief licensing to Henry Rollins' 2.13.81 label and more recently, to a label called Budda. Why weren't albums like Junkyard released in the US on 4AD as well?

I wasn't really involved in this. I think Mick Harvey did the running order. I can't really remember. Their licensing, from Missing Link in Australia, was a bit varied. 4AD didn't have the rights until the band, having regained control of their back catalogue, licensed stuff from Prayers and Junkyard to us for the US.

Whatever happened to Guernica? Have you ever considered reviving it? Or do you consider it of a certain time in your history best left behind?

I was living in America pretty much full time now and felt, in a lot of ways, a bit like those I have criticised at major labels. You know, sign a band and disappear. I felt like, maybe, I was foisting these releases on an already busy company and just wasn't there to be supportive. It seemed unprofessional and unfair to everyone concerned.

I have never considered reviving it.

With so many of your key bands already locked into US distribution with labels like Capitol, Sire, Reprise, Elektra and Columbia, was it a tough sell to Warner Bros. or were they inspired by the outlook for your future signings?

I think they were hopeful I would sign things they could sell in huge quantities.

Who actually instigated the deal? You or Warner Bros.?

As you mention above, we already had dealings with a number of US labels. It wasn't hard to figure out who was interested in working with us on a larger scale. It was our decision to try and achieve consistency by doing a label deal. Bizarrely, whilst negotiating the deal with WB lawyers it was undecided whether we would do the deal with WB themselves or Rick Rubin's American imprint. American was a part of WB itself and we seriously considered going with them for one reason. A man called Mark Geiger. He had been SO helpful in preceding years as an agent, arranging tours for just about every touring 4AD band, not to mention dozens of other indie-flavoured UK artists that were now selling bucket loads. He remains, to this day, one of the most positive individuals I have ever known. Anyways, he had left CAA or wherever he was agenting (that's not a word is it?) by then, to become Rick R's A&R person and really wanted to sign 4AD. In the end, Robin Hurley and I decided that we couldn't be putting EVERYTHING at risk on the strengths of one man. A visit to the new American offices with all of it's Andrew Dice Clay posters was useful in terms of making my mind up which way to go.

You ushered in the deal by releasing an extravagant promotional item, the Liliput book and double CD compilation. Who came up with the idea to tease US industry figures and the press with such a lavish project?

It's a beautiful thing isn't it? It's what we were good at, making beautiful, collectible objects to carry some gorgeous music. Either myself or Robin, quite possibly with input from our WB A&R person, Tim Carr. Actually, a lot of people at WB were dead keen to have stuff of that caliber to give away.

Did you choose the track list?

I think I did.

It's such a grand artifact. It definitely could have been released to stores. What do you think of how much it commands these days on eBay?

I couldn't say. We'd always prided ourselves in going the extra mile, spending more on design and packaging. It was even more fun to give stuff away. Made one's chest swell with pride.

Was it you who decided to included The Tintwhistle Brass Band cover of a Pale Saints song, which initially was released as a bonus 7" with the band's 1992 vinyl edition of In Ribbons?

That was Mr. Masters' idea. I remember Ian telling me how he got chills the first time he heard the brass band play their music. I can only imagine. Lovely warmth to a brass band.

At this time you installed Robin Hurley as CEO of 4AD in the Los Angeles office. What were you doing at the time – were you still in London at this point or had you moved to Los Angeles already?

I'm so fuzzy on dates and I, or these questions, have been jumping around a bit. I first rented an apartment in Los Angeles in August of 1993. The office with Robin and 3 other people would have been up and running at that point. I had spent a month in Thailand over Christmas/New Year 92-93 and returned more confused than ever. I remember that Robin suggested that I come and work in the L.A. office in March of 93, which I decided to do. Perhaps realising that the UK office didn't fall apart without me (as if?) it prompted my decision to give the transatlantic lifestyle a whirl. I was not cut out for it. I'd spend 2 weeks getting aclimatised to California and finding a method of working in that office then, 2 weeks later, go back to London and wonder what I was doing there. I was all undone.

As Tanya Donelly left Throwing Muses you were blessed with not one, but two of your releases featuring her. Both with The Breeders, on Pod and the Safari EP then again in her own new band, Belly. How did it feel knowing your bands were so brimming with talent that a simple signing years ago would bear so much fruit?

With Tanya, it was mixed because she was signed directly to Sire through the Muses deal. I think anyone who has been involved with a split deal will agree that it's not ideal. You are unable to work one on one with an artist because there's another A&R person trying to do the same at the other label. Having said that, I did get to direct what became Star on my own. I'd enjoyed Tracey Chisholm's engineering skills on a Carnival Art record and suggested he be hired. Gil Norton was brought in, frankly, to work on the hits! It seemed to work out.

I did enjoy Tanya enormously in the Muses, in The Breeders, Belly and on her own.

Many of your signings were like this – Pixies offered you a solo Frank Black, plus Kim Deal in both The Breeders and The Amps. Dead Can Dance evolved into two very special solo projects from Brendan Perry and Lisa Gerrard. The list goes on...

Obviously, this is not first and foremost in one's mind when signing a new band.

It was so nice to see another calendar from Vaughan Oliver and his v23 shop. Were you offering these kind of visual artifacts as proper 4AD releases because you knew the design and art was a critical part of a release's whole presentation?

I guess in many ways v23 became like one of our signings, like a band.

What is Jack, the 13th month anyways?

Question for Vaughan.

Describe your input regarding the Too Pure label, which you stepped in and assisted during their beginning years. Were you interested in signing PJ Harvey to 4AD?

I really hoped, by getting involved with Too Pure, that we might persuade PJ Harvey not to sign to anyone else. I didn't want to suggest her signing with 4AD, you know, steal her from Too Pure but I had never been so excited by a live band as I was by that original trio. I traveled all over the UK to see them play, even after Island signed them. It was the first time (apart from The Sundays, who I adored and "lost" to Rough Trade) I'd not been able to work with someone I was really, really excited by. I took it dreadfully personally.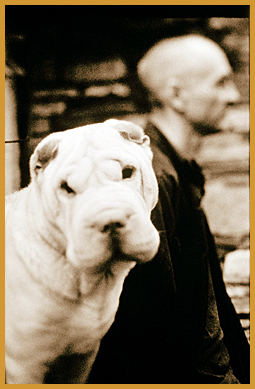 So, I was unable to prevent that particular decision but Polly was loyal to Too Pure for, at least, her debut LP. I'm proud to say that it was my suggestion that they include the demos on the first CD pressing.

I didn't really get involved with the label. They were signing what they wanted to, most of which I quite liked. I love the Leika records that they released. I also enjoyed Stereolab but they left for Elektra pretty quickly. I think Paul and Richard (Too Pure) probably got some useful advice from Simon Harper and Chris Staley.

1993 gave 4AD quite a high profile all over the world with break out hits from both The Breeders with Cannonball and Belly with Feed The Tree. Was this, in addition to solid releases from Dead Can Dance and Frank Black, a welcome surprise? How do you feel about achieving this level of success, especially with genuinely uncompromised releases?

It was fabulous, of course, but... I can't really explain. We desperately needed to have commercially successful releases but I never really placed too much value on whether 1,000 or 1,000,000 people loved the music. As I say, I can't really explain that, perhaps, peculiar, attitude. A bit of a conundrum.

Were the successes of The Breeders and Belly a bitter sweet achievement since they came out, not on 4AD in the US, but rather Elektra and Sire respectively?

We licensed The Breeders to Elektra so that was pretty straight forward. Belly, as I mentioned before, was a little frustrating. I'd A&R'd (god, I hate that expression) the Star record, it was hugely successful in the US yet 4AD didn't earn a penny from it. Never mind.

What did you think of the Frank Black solo albums? I think they're in the same league as the Pixies...

I liked them quite a bit.

FWD >>>