"Trots and Bonnie is hilarious, poignant, raunchy, gorgeously drawn, and more relevant than ever. Shary Flenniken is an absolute genius." — Roz Chast

FINALLY - SHARY FLENNIKEN'S TROTS AND BONNIE
COLLECTED IN A NEW BOOK!

RELEASED APRIL 27, 2021
AVAILABLE NOW!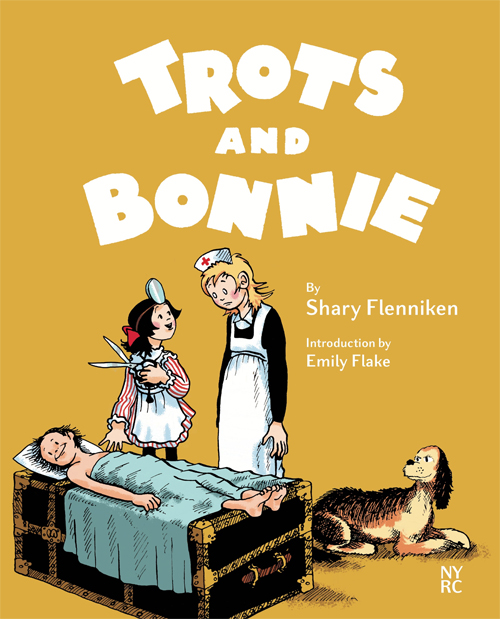 In the 1970s and 1980s, National Lampoon was home not only to some of the funniest humor writing in America but also to many of its best cartoons. One of the greatest was Trots and Bonnie by Shary Flenniken, a comic strip that followed the adventures and mishaps of the guileless teenager Bonnie and her wisecracking dog, Trots.

Bonnie stumbles through the mysteries of adulthood, as Flenniken—one of the few female contributors to National Lampoon—dissects the harsh realities of American life. Dating, sex, politics, and violence are all confronted with fearlessness and outrageous humor, rendered in Flenniken's timeless, gorgeous artwork. After all these years, they have lost none of their power to shock and amuse.

This collection, handpicked by Flenniken and with an introduction by the New Yorker cartoonist Emily Flake, is the first book of Trots and Bonnie ever published in America, a long-overdue introduction to some of the most stunning and provocative comics of the twentieth century.

AVAILABLE NOW!
RELEASED APRIL 27, 2021
US • CANADA

Click HERE to continue on to the site

Check out Mark's Very Large National Lampoon Site as well!